You are previewing:

London Capetown Joburg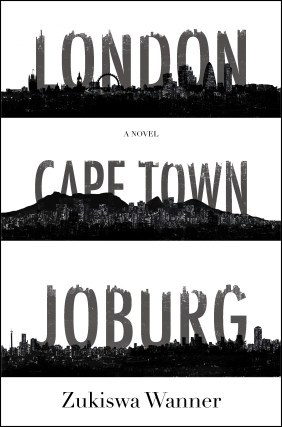 London Capetown Joburg
London Capetown Joburg
1994. The world is about to change. The first truly democratic election in South Africa's history is about to unite Nelson Mandela's rainbow nation at the ballot box. And, across the world, those in exile, those who could not return home, those who would not return home, wait. Watch and wait . . .
London. Martin O'Malley isn't one of those watching and waiting. He is too busy trying to figure out if Germaine Spencer really is the girl for him and why his best friend is intent on ruining every relationship he gets involved in. And then . . . And then Germaine is pregnant and suddenly the world really has changed for Martin O'Malley.
South Africa. A land of opportunity. A place where a young black man with an MSc from the London School of Economics could have it all, would have it all. But what does Martin O'Malley, London born and bred with an Irish surname, really know about his mother's country? His motherland. A land he has never seen.
₵65.00
In stock
SKU:

BK1534
Categories: African Authors, African Novels, Author Origin, Contemporary Fiction, Genre Fiction, Literary Fiction, Literature & Fiction, Novels, South Africa, Urban Life, Zimbabwe
Tags: London Capetown Joburg, Zukiswa Wanner
Zukiswa Wanner was born in Zambia to a South African father and a Zimbabwean mother.
Her debut novel, The Madams, published in November 2006, dealt with racial role reversals in post-apartheid South Africa. Behind Every Successful Man was published in 2008 by Kwela Books. Men of the South was Wanner's third novel and came out in 2010.
In addition to writing fiction, Wanner has also contributed essays to Oprah, Elle and Juice magazines, and literary reviews and essays to Afropolitan and Sunday Independent, as well as the international online journal, African Writing.
Her latest novel, London – Cape Town – Joburg, was published by Kwela in 2014. Her children's book, Refilwe, was published by Jacana in 2015.