You are previewing:

Jesus in Africa, The Christian Gospel in African History and Experience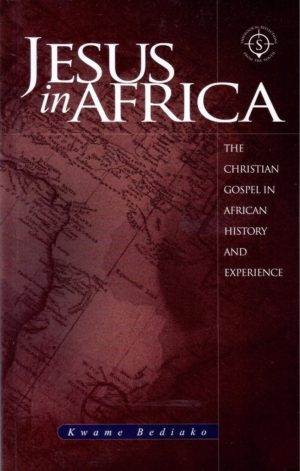 Jesus in Africa, The Christian Gospel in African History and Experience
Jesus in Africa, The Christian Gospel in African History and Experience
Jesus in Africa was the first title in the series enttitled Theological Reflections from the South, which was initially a collaborative venture between Regnum Africa (Ghana) and Editions Cle (Cameroun). The series aims to make accessible within Africa, at an affordable price, some of the creative thinking emerging from the southern continents. Each title in the series provides pastors and thinking lay Christians with a selection of articles that represent the range of the author's thought. Each book also serves as a reader for theological students and scholars and includes a short biographical introduction of the authors and a full bibliography of their works.
Kwame Bediako (1945-2008), from Ghana, was an outstanding African theologian and a leading Christian interpreter of Africa and African Christianity during the late twentieth/early twenty-five centuries. The chapters in this book are an exceptional source of his insights into Jesus Christ as the one who is making an impact on African history and who animates African faith and experience. This edition also includes an updated full bibliography of his works.
Kwame Bediako's hope for Africa's future was rooted in his perception that the kairos moment has come for the Christian Gospel in Africa. His call to African Christians to take up their responsibility for the Christian faith within the world of the twenty-first century is as urgent now as when he made it.
₵60.00
Out of stock
SKU:

BK2202
Categories: African Authors, African History, Author Origin, Christian Books & Bibles, Christian Living, Church History, Churches & Church Leadership, Devotional, Discipleship, Ghana, History, Religion & Spirituality, Social Issues, Theology, West African History
Tags: Africa, Christianity, Church history, Ghana, Kwame Bediako, Regnum Africa
Tim Hartman is associate professor of Theology at Columbia Theological Seminary, Decatur, Georgia, USA. He holds a PhD from the University of Virginia in the area of theology, ethics, and culture and is also an ordained minister in the Presbyterian Church (USA).
Dr. Hartman has published articles in several journals on topics such as global contemporary theologies, Christology, and lived theology. He is also the author of Theology After Colonization: Bediako, Barth and the Future of Theological Reflection.