You are previewing:

Frankenstein (Penguin Readers Level 5)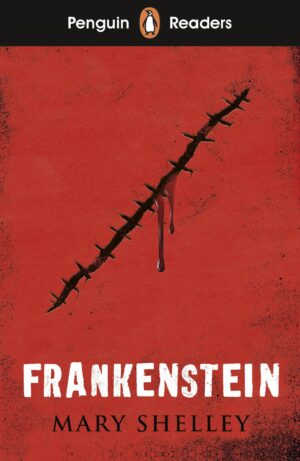 Frankenstein (Penguin Readers Level 5)
Frankenstein (Penguin Readers Level 5)
Age Range: 12 – 17  years
Victor Frankenstein wants to make his own creature from stolen body parts. But when the creature is finished, Frankenstein is shocked by his creation and runs away. Lonely and angry, the creature plans to kill his maker and all the people that Frankenstein loves.
Penguin Readers is a series of popular classics, exciting contemporary fiction, and thought-provoking non-fiction written for learners of English as a foreign language. Beautifully illustrated and carefully adapted, the series introduces language learners around the world to the bestselling authors and most compelling content from Penguin Random House. The eight levels of Penguin Readers follow the Common European Framework and include language activities that help readers to develop key skills.
Frankenstein, a Level 5 Reader, is B1 in the CEFR framework. The text is made up of sentences with up to four clauses, introducing present perfect continuous, past perfect, reported speech and second conditional. It is well supported by illustrations, which appear regularly.
₵28.00
Only 1 left in stock
SKU:

BK3706
Categories: 9-12 years, Action & Adventure, Activities, Crafts & Games, Age Range, Animals, Book Sets, Children & Teens, Children Classics, Classics, Education & Teaching, Family, Growing Up & Facts of Life, Illustrated books, Literary Fiction, Literature & Fiction, Short Stories, Short Story Collections, Teens
Tags: Frankenstein, Mary Shelley, Penguin Readers
Customers Also Bought These