You are previewing:

Dede Sa Wɔ Our Day (Asante Twi)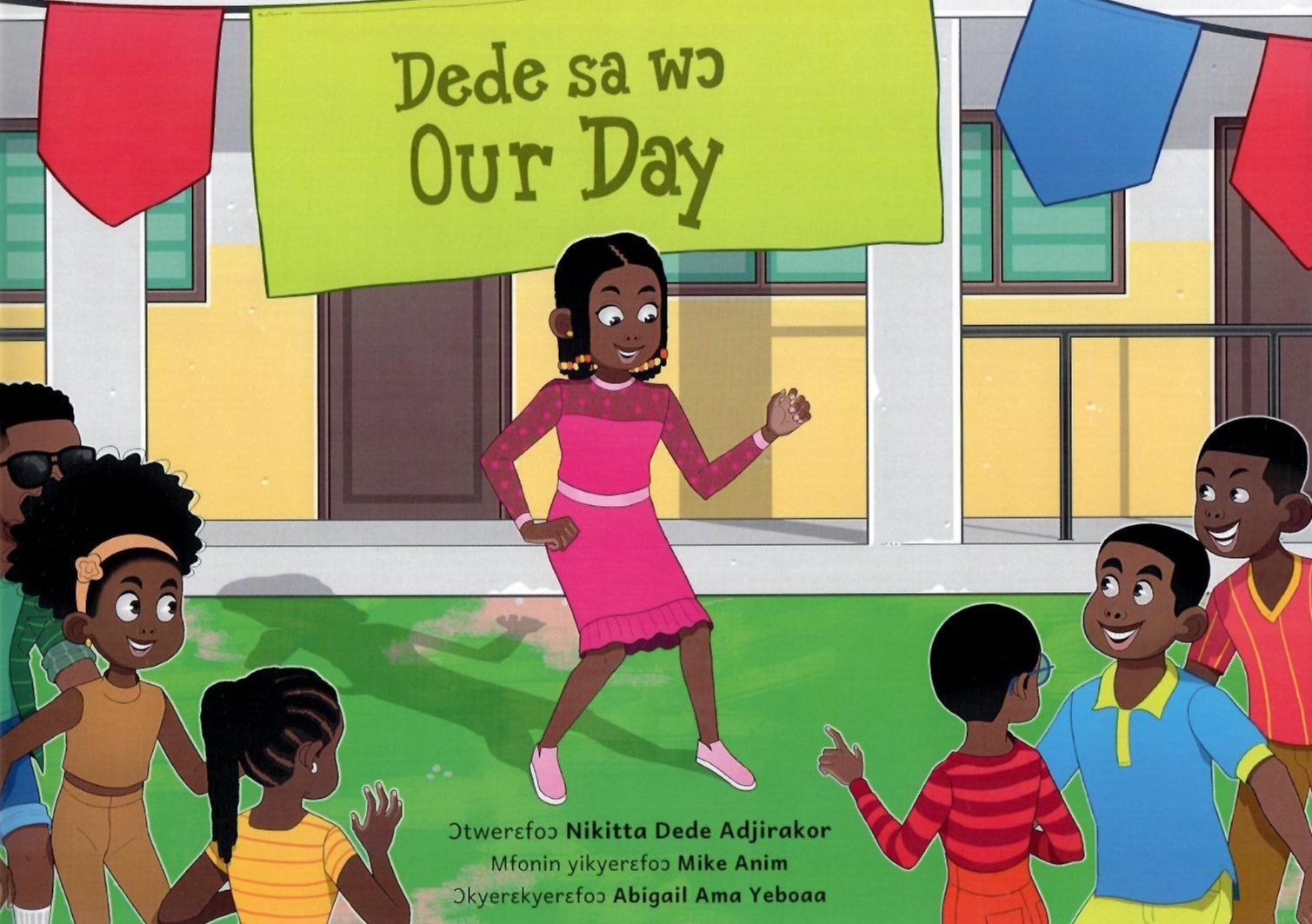 Dede Sa Wɔ Our Day (Asante Twi)
Dede Sa Wɔ Our Day (Asante Twi)
Age Range: 6 – 8 years
Ɔkyena yɛ Our Day. Sukuu no aba awieɛ na aduru apontoɔ mmerɛ, adidie ne asa. Nanso
Dede suro sɛ ɔbɛsa wɔ sukuu mu. Wɔdwene sɛ nkurofoɔ bɛsere no na ɛbɔ ne hu pa ara.
Ne tiri nkwa, Dede abusua nim kwan a wɔbɛfa so aboa no ama wadi Our Day.
₵35.00
Only 1 left in stock
SKU:

BK6203
Categories: Action & Adventure, African Authors, Age Range, Ages 6-8 years, Akan, Asante Twi, Author Origin, Children & Teens, Education & Teaching, Fairy Tales & Folklore, Ghana, Growing Up & Facts of Life, Illustrated books, Language Instruction, Languages, Literature & Fiction, Young Reader
Tags: Akan, Asante Twi Ghana, Children's books, Dede Dances at Our Day, Dede Sa Wɔ Our Day, Nikitta Dede Adjirakor, Write Ghana Literary Initiatives
Dr. Nikitta Dede Adjirakor is an academic researcher and storyteller. Her creative writing focuses on the intersection between belonging, language, health and trauma. Nikitta is the writer and producer of the award-winning documentary A Thousand Needles which explores African women's health. She has been published in Africa is a Country, gal-dem, Praxis Magazine, Tampered Press, Sand Magazine among others. She is the author of the forthcoming poetry chapbook Learning to Say My Name (2023) to be published by the African Poetry Book Fund.
Customers Also Bought These