You are previewing:

Daniel and the Very Hungry Lions (Very Best Bible Stories, Hardcover)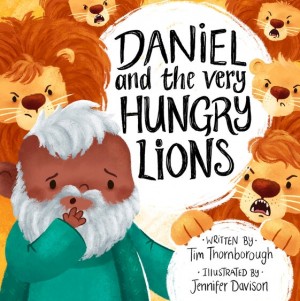 Daniel and the Very Hungry Lions (Very Best Bible Stories, Hardcover)
Daniel and the Very Hungry Lions (Very Best Bible Stories, Hardcover)
Age Range: 2 – 6 years
Listen to the story and make the sounds as you discover what happened when God's faithful servant was thrown into a den filled with roaring, ravenous lions.
In this faithful and fun retelling of a classic Bible story, we learn how God protected Daniel from the very hungry lions and how King Darius learned that God is the one true God who lives for ever.
"Unleash your fiercest roar as you jump into this true story about God's extraordinary trustworthiness. He's in control – and he loves to wow us with his saving power!" – Scott James, Author of the Littlest Watchman
₵30.00
Available on backorder
SKU:

BK5625
Categories: Age Range, Ages 3-5 years, Ages 6-8 years, Baby - 2 years, Children & Teens, Christian Books & Bibles, Comics & Graphic Novels, Illustrated books, Religion & Spirituality, Young Reader
Tags: African, African Bureau Stories, Bible Stories, Black characters, Black Interest, Christian faith stories, Culture, Daniel and the Very Hungry Lions, Jennifer Davison, Jonah and the Very Big Fish, Noah and the Very Big Boat, Tim Thornborough, Very Best Bible Stories
Jennifer Davison is an illustrator from Northern Ireland. She works at home, in her little studio packed full of children's books and toys. Jennifer has worked in the animation industry but she recently left to pursue her passion for children's picture books.
Tim Thornborough is the founder and Publishing Director of The Good Book Company. He is series editor of Explore Bible-reading notes, and has contributed to many books published by the Good Book Company and others. He is married to Kathy and has three adult daughters.
Customers Also Bought These