You are previewing:

You Too Will Know Me: A Selection of New-Generation African Poets (A Chapbook Set – Sita)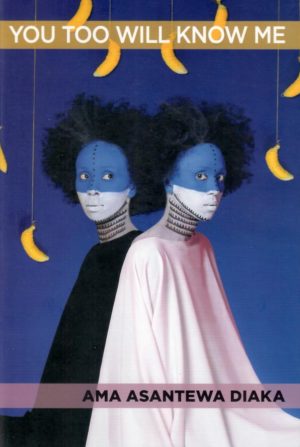 You Too Will Know Me: A Selection of New-Generation African Poets (A Chapbook Set – Sita)
You Too Will Know Me: A Selection of New-Generation African Poets (A Chapbook Set – Sita)
"There is something exciting about encountering in these poets not a rejection of the past, but a genuine engagement with it. And this engagement is predicated on a desire to make sense of the present. The past is fraught with contradictory impulses, and yet it offers the possibility of meaning. In many ways, these collections should be a reassuring, even if at the time unsettling, gift for the older poets who are concerned that the contemporary poet is not engaged by the past — not engaged by the traditions of the past, if you will. What these poets demonstrate is a persistent sense that they have been shaped by their pasts, but they engage the past in the manner of the lyric itself." — Kwame Dawes, from the box set introduction
"Here is a poet whose practised weaving of talk and song is a testament to her devotion to language and her clarity of vision. Those of us who have encounted Diaka with excitement invite you to listen to us as she offers us a new song, one which will surely not be her last." — Tjawangwa Dema, from the preface
Ama Asantewa Diaka is a Ghanaian writer and visual artist. She is interested in exploring how women juxtapose the normal with the bizarre, how it contributes to the fluidity of their identity and how femininity thrives as a political statement.
She has participated in internationally acclaimed workshops organized by Femrite (2013) and Farafina Trust (2016) and was the first poet to be selected as a OneBeat 2016 Fellow.
Her stage name is Poetra Asantewa.