You are previewing:

Unspoken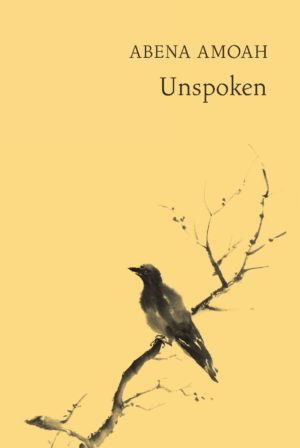 Unspoken
Unspoken
The debut collection of poetry and prose by Abena Amoah. Reading as a personal journal, Unspoken is divided into a three-chapter journey: Uncovering, Unburied, and Uncaged delivering a moving collection unearthing memory and unveiling abuse and trauma and its complexity in the mind of a woman.
There is a pain, loss, love, and surviving on these pages. Abena tells of it all with such fierceness and care.
₵54.00
In stock (can be backordered)
Abena Amoah is an emerging Ghanaian storyteller. She hopes to write stories that insist on visibility. Abena is an advocate of mental health awareness and currently lives in New York, U.S.A. Her long-term goal is to build a Children and Adolescent Development Center in Ghana.