You are previewing:

Wahala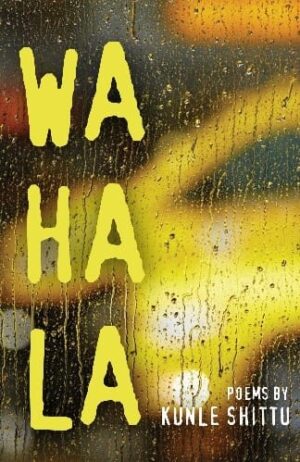 Wahala
Related Products
Customers Also Bought These
Wahala
Wahala first came to life as a fully-scripted work twenty years ago in my student days at the University of Ibadan. It was a bearded and bespectacled young man's revolt against conformity, a search for meaning, a toast to love, a damnation of increased fees and draconian policies, a celebration of comradeship over literary banter and beers, a frown at the regimes that treated Nigerians like common denominators in the 90s, an ode to silence, anger and shock at the dramas that just never seemed to end.
Kunle Shittu is a Poet, Writer, Brand Communications expert and entrepreneur. Some of his poems, short stories and articles have appeared in literary journals like Sentinel Quarterly, African Writer and others.
He holds a B.A in Communication & Language Arts from the University of Ibadan, Nigeria and M.A in International Communications from the University of Leeds, UK. When he is not busy writing, he loves to read, travel, teach, and catch up with history and art. Wahala is his maiden poetry collection.
Customers Also Bought These