You are previewing:

Africa's Vision: A Second Anthology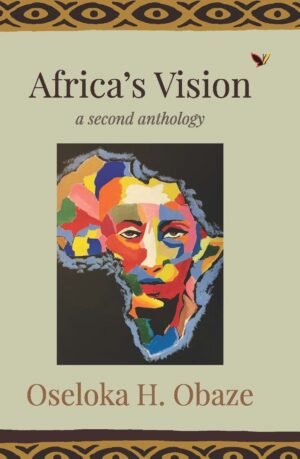 Africa's Vision: A Second Anthology
Related Products
Customers Also Bought These
Africa's Vision: A Second Anthology
In Africa's Vision: A Second Anthology, Obaze, who deems himself an accidental poet, takes the reader on a journey of eclectic poems, which in the author's own words are 'a convenient special-purpose mechanism for the capturing and demythologization of events and people.'
Like most poets, Obaze plays on time and space and even abstracts, as if painting far-flung scenes and scenarios on a subliminal, yet illuminating canvas. Accordingly, his poems unmask in very uncanny ways, humanity, complete with observed foibles. As he underlines, "these poems and odes on human foibles, nature, rebirth, and society, are analogous to doodling done over time. In that context, the canvas is rich and the paintings rendered in very vivid colours are exquisitely captivating.
Africa's Vision – A Second Anthology, Obaze's second anthology after Regarscent Past – A Collection of Poems (2015), adds vim to the emerging African voices that resort to poetry to render history and capture events, both sublime and the ridiculous. As the richness of Africa's oral history and folktales, including moonlight tales, wane, poetry such as this finds both space and salutary coveted niche in Africa's literary world.
₵70.00
Only 1 left in stock
Oseloka H. OBAZE served as the 9th Secretary to the Anambra State Government (SSG) from 29th June 2012 to 8th June, 2015. A former Nigerian Foreign Service Officer and United Nations official, Mr. Obaze is a diplomat, strategic policy adviser, writer, public speaker and seasoned administrator. He joined the Anambra State Government in June 2012 on the invitation of Gov. Peter Obi and in March 2014, Gov. Willie Obiano reappointed him to the office of the SSG.
Customers Also Bought These