You are previewing:

Unwrapped: The Story of a Shepherd Boy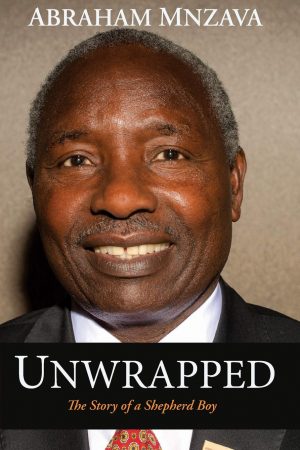 Unwrapped: The Story of a Shepherd Boy
Related Products
Customers Also Bought These
Unwrapped: The Story of a Shepherd Boy
Unwrapped is a deep and sincere account of how one can not only live well but also carve out a very impressive career that contributes to a better world. Abraham Mnzava's account of his life demonstrates how one can contribute to improving health and eventually alleviating poverty by hard work. Moreover, Unwrapped reminds us that the basis for success relies not only on skills and determination but on partnerships that bridge systems and cultures, though this should be coupled with a deep respect for ones' roots.
"If we do not know where we come from, we will not know where we are going to."
However, if we are too attached to the past, we cannot be open to the future. The insight into the life of Abraham Mnzava provided by Unwrapped offers hope for the future for many of us across the globe.
₵125.00
Only 2 left in stock
SKU:

BK5579
Categories: African Authors, African History, Author Origin, Authors, Biographies & Memoirs, Business Culture, Business Life, Business, Finance & Law, Career, East African History, Essays & Correspondence, History, Literature & Fiction, Professionals & Academics, Social Activists, Tanzania
Tags: Abraham Mnzava, UNWRAPPED: The Story of a Shepherd Boy, Verbatim Communications Limited
Dr Abraham Mnzava is currently the senior malaria coordinator at the African Leaders Malaria Alliance (ALMA). Until the end of July 2016, Dr Mnzava was the Coordinator, Entomology and Vector Control unit within the WHO Global Malaria Programme. He has 36 years of experience in malaria control. Twenty years of these were spent in a number of malaria endemic countries in Africa (Tanzania, Kenya and South Africa) before joining the WHO in 2001. Dr Mnzava worked in two of the six Regional Offices of WHO (AFRO and EMRO) before his final assignment at WHO headquarters.
In his final assignment in WHO, Dr Mnzava was responsible for leading and coordinating the policy setting process for malaria vector control. Dr Mnzava understood the challenges that national malaria and other vector-borne disease control programmes faced and was committed to responding to these challenges based on the available evidence. Dr Mnzava has conducted research initially focusing on the biology, behaviour and ecology of the African malaria vectors and later on the impact of the key malaria vector control interventions – including treated nets and indoor residual spraying. He has published extensively (over 120 scientific articles) in malaria as well as on other vector-borne diseases such as dengue, leishmaniasis, lymphatic filariasis and chikungunya.
He holds a Bachelor and a Master of Science Degree in Biology from the University of Dar es Salaam, Tanzania, a Master of Science in Medical Entomology and Parasitology, London School of Hygiene and Tropical Medicine, UK and a PhD from the University of Basel, Switzerland.
He is passionate on building capacity in entomology and vector control and believes that unless addressed, this gap is a ticking bomb! Dr Mnzava believes in his continued engagement with national and international partners to address this gap, especially in Africa where the need is huge.
Customers Also Bought These