You are previewing:

Leadership and the Challenges of Command: The Ghana Military Academy Experience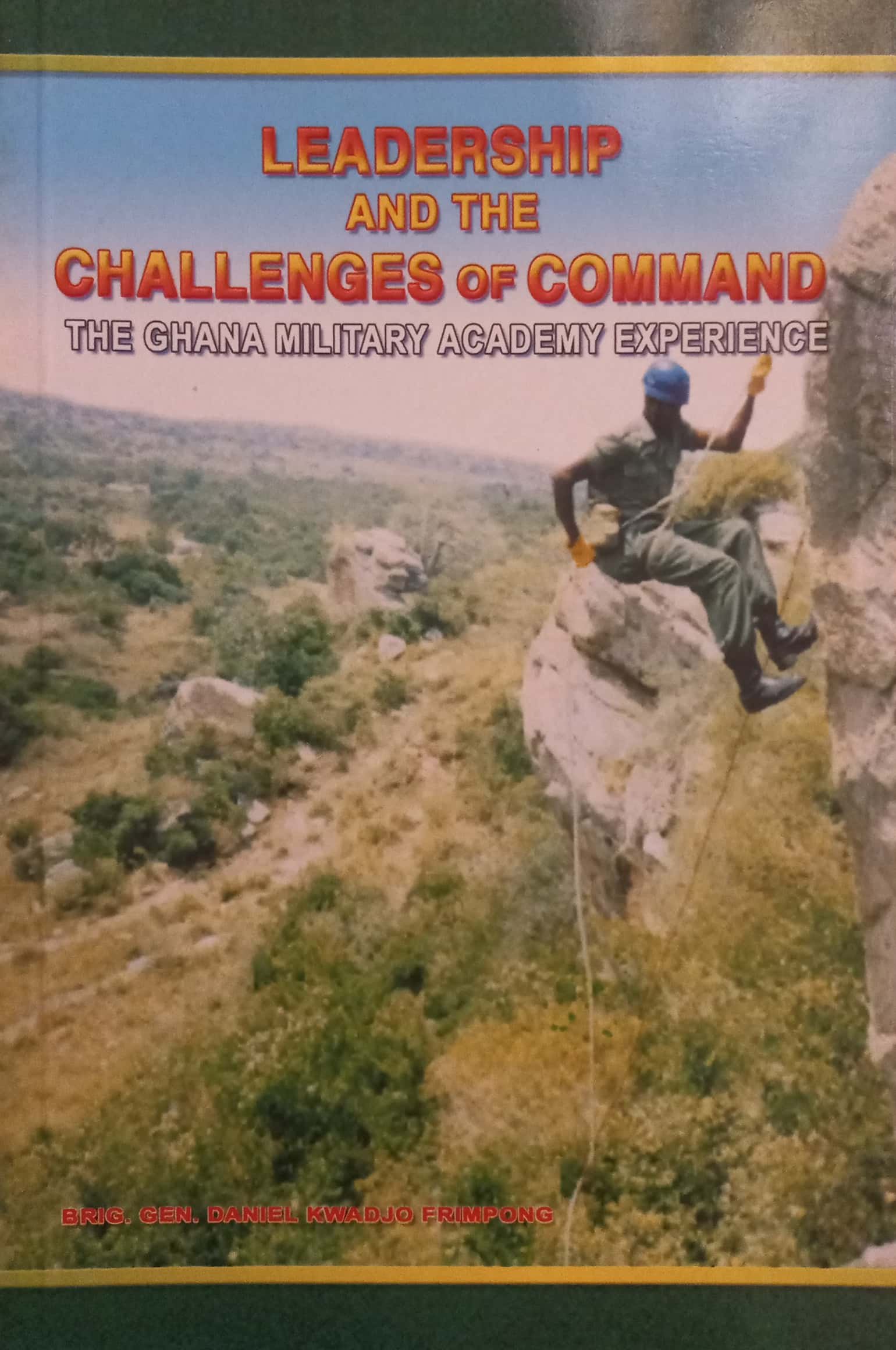 Leadership and the Challenges of Command: The Ghana Military Academy Experience
Leadership and the Challenges of Command: The Ghana Military Academy Experience
Brigadier General Daniel Kwadjo Frimpong was born on 2 February 1953 in Accra. He had his Secondary School Education at Mfantsipim School and the Ghana Secondary Technical School and had his first degree from the University of Ghana, Legon, where he also served as a Teaching Assistant for a year.
He also has an M.A. in Public Administration from Carleton University, Ottawa (Canada) and studied Strategic Planning and Management at GIMPA.
Brigadier General Frimpong had his basic Military Training at the Ghana Military Academy and the Cadets Training School in Canada and was commissioned on 21st July, 1973. He undertook a host of Professional Military Courses including the Senior Command and Staff Course in Jaji-Kaduna (in Nigeria). Brig. Gen. Daniel Frimpong has had varied experiences including service with the United Nations in peace-keeping operations in the Sinai, Lebanon and Cambodia. He was a member of the Consultative Assembly, which drew the constitution for the Fourth Republic.
He has been a Directing Staff in both Ghana and Nigeria at the Senior Command and Staff Colleges prior to being the Commanding Officer of the Ghana Military Academy, the singular experience out of which this book has emerged. He is currently the Military Attache at the Permanent Mission of Ghana to the United Nations in New York.
In this book Brigadier General Daniel Frimpong extensively discusses virtues, that is the excellences of character that is crucially important not only to military leadership and command but to all kinds of Leadership. Though his views and recommendations were derived from his experience as the Commanding Officer of the Ghana Military Academy, they apply to leadership outside the barracks.
Among the qualities emphasised are firmness, integrity and determination to adhere to principles and the ability for quick and correct assessment of unexpected situations. His analyses are incisive and convincing.
There is a lot to learn from this book on how to come to grips with quandaries of leadership.
₵40.00
In stock (can be backordered)
SKU:

BK6616
Categories: African Authors, African History, African Politics, Author Origin, Biographies & Memoirs, Business Life, Career, East African History, Ghana, Historical, History, International & World Politics, Leaders & Notable People, Leadership, Military, Military History, Nation building, Politics & Government, Politics & Social Sciences, Politics & State, West African History
Tags: Brig Gen Dan Frimpong, Daniel Kwadjo Frimpong, Henry Kwami Anyidoho, Kenya, Leadership and the Challenges of Command: The Ghana Military Academy Experience, Peacekeeping, Rwanda, Uganda, War, West to East: My East African Sojourns
Commissioned as an Armoured Reconnaissance Officer in 1973 after his cadet training in Ghana and Canada, Brig Gen Dan Frimpong retired in 2014 as the Deputy Commandant of the Ghana Armed Forces Command and Staff College after over forty-three years' service.
He commanded the Ghana Military Academy from 1998 to 2002 and was the first Military Adviser at the Permanent Mission of Ghana to the UN, New York from 2002 to 2006.
Between 2008 and 2009, he served in Uganda as Senior Military adviser to former President of Mozambique Joachim Chissano, SRSG of the Secretary General for the Lord's Resistance Army-Affected areas.
Customers Also Bought These