You are previewing:

The Picture of Dorian Gray (Penguin Readers Level 3)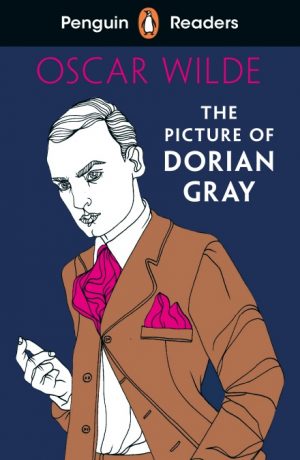 The Picture of Dorian Gray (Penguin Readers Level 3)
The Picture of Dorian Gray (Penguin Readers Level 3)
Age Range: 12 – 17  years
An artist paints a beautiful young man called Dorian Gray. When Dorian sees the picture, he decides to give his soul to keep his beautiful face. He lives a bad life and he is bad to many people, but his face never changes. However, in a room upstairs, the portrait gets uglier and uglier.
Penguin Readers is a series of popular classics, exciting contemporary fiction, and thought-provoking non-fiction written for learners of English as a foreign language. Beautifully illustrated and carefully adapted, the series introduces language learners around the world to the bestselling authors and most compelling content from Penguin Random House. The eight levels of Penguin Readers follow the Common European Framework and include language activities that help readers to develop key skills.
The Picture of Dorian Gray, a Level 3 Reader, is A2 in the CEFR framework. The text is made up of sentences with up to three clauses, introducing first conditional, past continuous and present perfect simple for general experience. It is well supported by illustrations, which appear on most pages.
₵28.00
Only 2 left in stock
SKU:

BK5058
Categories: 9-12 years, Action & Adventure, Activities, Crafts & Games, Age Range, Animals, Book Sets, Children & Teens, Children Classics, Classics, Education & Teaching, Family, Growing Up & Facts of Life, Illustrated books, Literary Fiction, Literature & Fiction, Short Stories, Short Story Collections, Teens
Tags: Oscar, Oscar Wilde, Penguin Readers, The Picture of Dorian Gray
Oscar Fingal O'Flaherty Wills Wilde was born in Dublin in 1854. He studied at Trinity College Dublin and then at Magdalen College Oxford where he started the cult of 'Aestheticism', which involves making an art of life. Following his marriage to Constance Lloyd in 1884, he published several books of stories ostensibly for children and one novel, The Picture of Dorian Gray (1891).
Customers Also Bought These