You are previewing:

The Great Gatsby (Macmillan Popular Classics)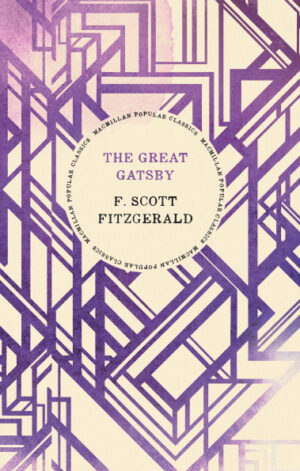 The Great Gatsby (Macmillan Popular Classics)
The Great Gatsby (Macmillan Popular Classics)
A masterful portrayal of the Jazz Age, The Great Gatsby (1925) is considered Fitzgerald's finest work. The story follows a host of characters in the affluent town of West Egg on Long Island and centres on themes of decadence, excess and social upheaval. The novel has been adapted for the theatre, radio and cinema, with Leonardo DiCaprio playing Jay Gatsby in the 2013 Hollywood blockbuster.
₵40.00
Out of stock
SKU:

BK4271
Categories: Action & Adventure, Activities, Crafts & Games, Animals, Book Sets, Children & Teens, Children Classics, Classics, Contemporary Fiction, Education & Teaching, Family, Family Saga, Genre Fiction, Growing Up & Facts of Life, Historical Fiction, Illustrated books, Literary Fiction, Literature & Fiction, Teens, Young Adult Fiction
Tags: F. Scott Fitzgerald, Macmillan Popular Classics, The Great Gatsby
Among the "Lost Generation" of writers that came of age during the Roaring Twenties, the work of F. Scott Fitzgerald (1896–1940) epitomized "The Jazz Age": a period of declining traditional values, prohibition and speakeasies, and great artistic leaps. Fitzgerald's first novel, This Side of Paradise, was a financial success, but subsequent ones, including his masterpiece, The Great Gatsby, sold poorly. In need of money, he turned to writing commercial short stories and Hollywood scripts, while his lifelong alcoholism destroyed his health and led to an early death. The 1945 reissue of The Great Gatsby spurred a wide resurgence of interest, and Fitzgerald is now considered one of the greatest American writers of the twentieth century.
Customers Also Bought These