You are previewing:

Shadow of An Eagle – A Play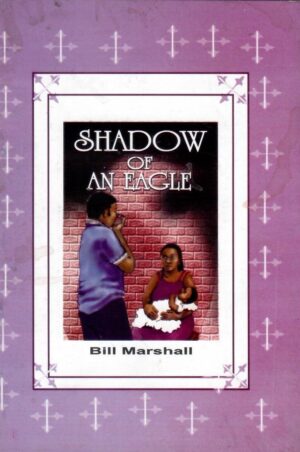 Shadow of An Eagle – A Play
Related Products
Customers Also Bought These
Shadow of An Eagle – A Play
"Hope and Desire alone have no virtue. It is the fulfilment of our aspirations that brings satisfaction."
This quote from the play, Shadow of An Eagle, evidently reveals Bill Marshall's depth as a playwright.
The play depicts the lifestyle of an African family in peculiar circumstances in a rural setting. It explores the tension and feeble frustrations, which can occur in a family.
Being one of the earlier plays of Bill Marshall, which were widely patronized by schools and colleges and broadcast on the BBC African Theatre, Shadow of An Eagle uses the symbolism of the eagle in Ghanaian mythology to highlight the need for the youth to aspire to higher heights.
Just like the hero who refuses to relapse into degeneration, which he finds at home on his return from his foreign exploits, Bimpo hopes that members of his family would shed their past frustrations, brace themselves up and take to the sky like eagles.
₵25.00
Only 1 left in stock
SKU:

BK3738
Categories: African Authors, Author Origin, Best Seller, Classics, Drama & Plays, Ghana, Literary Fiction, Literature & Fiction, Short Story Collections
Tags: Bill Marshall, Drama, Play, SEDCO, Shadow of An Eagle
BILL MARSHALL is the recipient of several awards, both at home and abroad, for his creative pursuits both as a writer and a producer.
After his studies in the UK, he joined the Ghana Broadcasting Corporation-Television as a producer. From GBC-TV he joined Lintas Ghana for four years before establishing Studio Africain, of which he was the Managing Director.
He was appointed Director of the National Film and Television Institute (NAFTI), a post he held for twelve years before retiring.
Bill Marshall is a fellow of the Ghana Association of Writers (GAW) and the Pan African Writers Association (PAWA). Over the decades, his writings have been wide and diverse spanning film and television, radio, the press and books.
His published works include three plays: Shadow of an Eagle. Stranger to Innocence and The Son of Umbele and Bukom, a novel.
Customers Also Bought These