You are previewing:

Renewable Energy: Uses (Kawi Renewable Energy #2)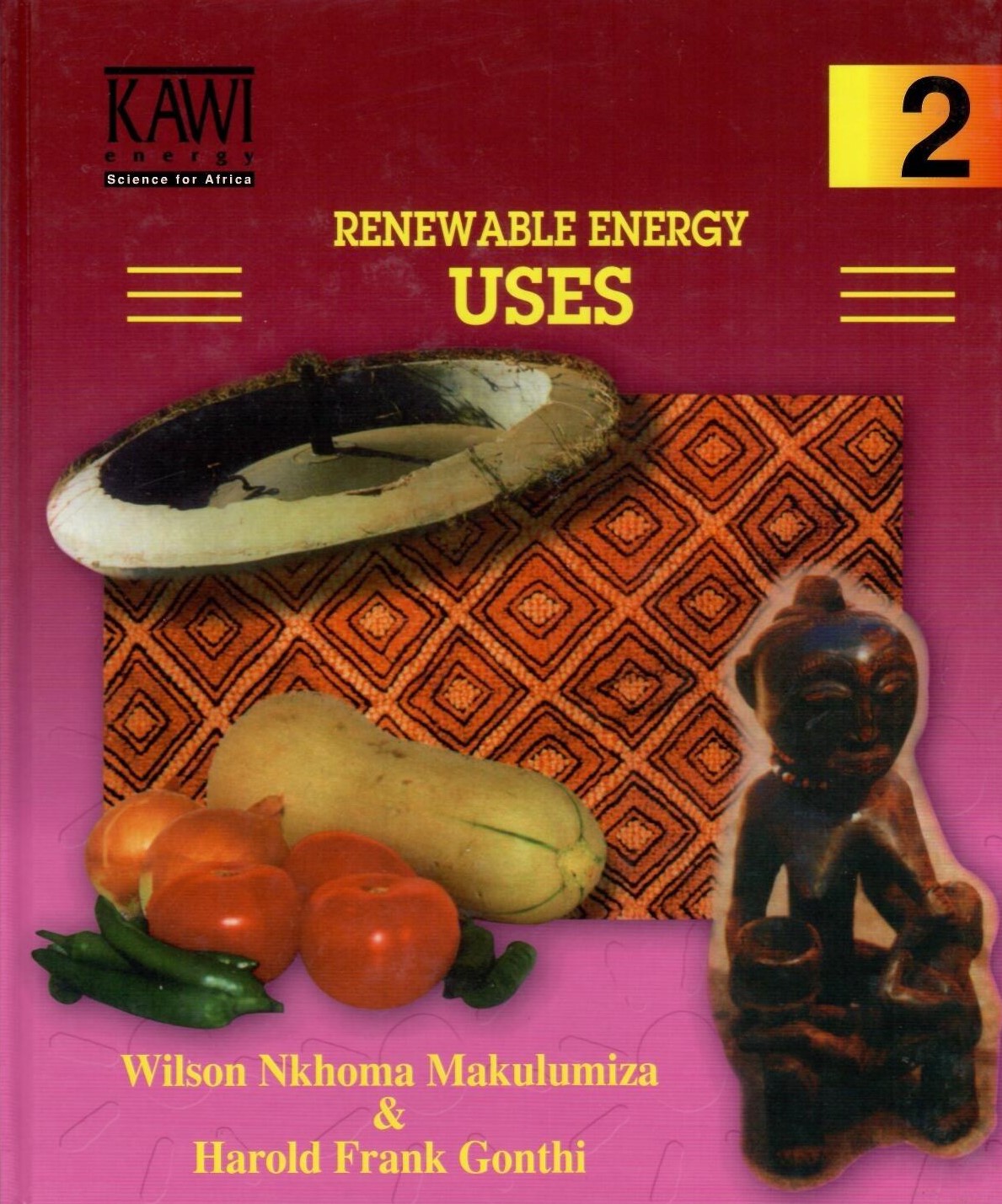 Renewable Energy: Uses (Kawi Renewable Energy #2)
Renewable Energy: Uses (Kawi Renewable Energy #2)
The Kawi popular science series on Renewable Energy is a unique collection of children's books which educates the reader on the various forms of energy. The books present scientific explanation of how natural elements can be exploited in order to increase energy supply in Africa. The series comprises of six books and focuses on solar energy, hydropower, wind, biogas and wood fuel.
Authors from different regions in Africa were commissioned to develop an interesting set of books, which expose the vastness and abundance of Africa's natural resources. They provide ample African cultural and traditional examples which have sustained the continent's energy needs and application for years. A wide range of activities, exercises drawn from African experiences have been used to make the series lively and relevant to young African readers.
Book 2 presents different uses of renewable energy. Did you know, that blogs from human waste is used as an energy source for establishments which have no access to power from the Main Girid. Interesting stories maintain the children's interest and involvement with the subject of renewable energy.
The authors: Harold Frank Gonthi is a Project Officer with GTZ, Malawi, while Wilson Khamison Nkhoma Makuumiza is a curriculum planner at the Malawi Institute of Education in Domasi.
Titles in the Kawi Renewable Energy series include:
Book 1 Renewable Energy – Sources
Book 2 Renewable Energy – Uses
Book 3 Renewable Energy – Conservation
Book 4 Renewable Energy – Conversion
Book 5 Renewable Energy – Storage
Book 6 Renewable Energy – Challenges for Africa
The Kawi series is the product of a project implemented jointly by UNESCO and the African Publishers' Network with support from the Ministry for Foreign Affairs of Finland and the Canadian International Development Agency.
₵42.00
Only 1 left in stock (can be backordered)
SKU:

BK6276
Categories: 9-12 years, African Authors, Age Range, Ages 6-8 years, Author Origin, Children & Teens, Environment, Geography & Cultures, Illustrated books, Malawi, Science & Math, Technology, Weather
Tags: Adaex Educational Publications, climate change, Environment, Harold Frank Gonthi, Kawi Renewable Energy, Nature, Renewable Energy, Renewable Energy: Sources, Sub-Saharan Publishers, Where Have All the Rivers Gone?, Wilson Khamison Nkhoma Makuumiza, Yaya Satina Diallo
Customers Also Bought These