You are previewing:

Pride and Prejudice (Macmillan Popular Classics)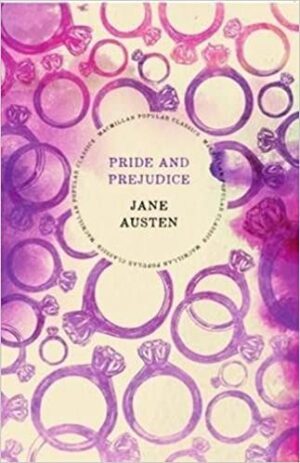 Pride and Prejudice (Macmillan Popular Classics)
Pride and Prejudice (Macmillan Popular Classics)
When Elizabeth Bennet meets Fitzwilliam Darcy for the first time at a ball, she writes him off as an arrogant and obnoxious man. He not only acts like an insufferable snob, but she also overhears him rejecting the very idea of asking her for a dance!
As life pits them against each other again and again, Darcy begins to fall for Elizabeth's wit and intelligence and Elizabeth begins to question her feelings about Darcy. When Darcy saves her youngest sister, Lydia, from a scandal, Elizabeth starts to wonder if her pride has prejudiced her opinion of Darcy.
Through this tale about two warring hearts, Austen weaves a witty satire about life in eighteenth century England. And though it was published more than two centuries ago, Pride and Prejudice continues to enthrall readers to this very day.
₵40.00
Out of stock
SKU:

BK4270
Categories: Action & Adventure, Activities, Crafts & Games, Animals, Book Sets, Children & Teens, Children Classics, Classics, Contemporary Fiction, Education & Teaching, Family, Family Saga, Genre Fiction, Growing Up & Facts of Life, Historical Fiction, Illustrated books, Literary Fiction, Literature & Fiction, Teens, Young Adult Fiction
Tags: Jane Austen, Macmillan Popular Classics, Pride and Prejudice
Jane Austen was born in 1775 in rural Hampshire, the daughter of an affluent village rector who encouraged her in her artistic pursuits. Jane remained in the vicinity of her childhood home for much of her life. As such it was through family and friends that she learned most of her considerable understanding of manners and relationships. In novels such as Pride and Prejudice, Mansfield Park and Emma she developed her subtle analysis of contemporary life through depictions of the middle-classes in small towns. Her sharp wit and incisive portraits of ordinary people have given her novels enduring popularity. She died in 1817.
Customers Also Bought These