You are previewing:

Pollyanna (FingerPrint! Classics)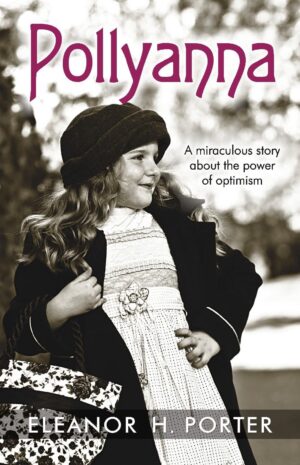 Pollyanna (FingerPrint! Classics)
Related Products
Customers Also Bought These
Pollyanna (FingerPrint! Classics)
"There is something about everything that you can be glad about, if you keep hunting long enough to find it."
In a stuffy attic without carpets, she is delighted by the view from the high window…
When offered a meal of bread and milk with the servant as a punishment, she is elated and thankful..
That's Pollyanna. the orphaned eleven-year-old who has moved to live with her cold and stern maiden aunt, Polly, after her father's death.
She calls it the 'glad game'. Her father had come up with it one Christmas, when instead of a doll she had found only a pair of crutches in the missionary barrel—being glad for 'we didn't need to use them!'. and ever since, her philosophy of life has centered around it. She brings gladness with this optimism, not just to her dispirited aunt, but also to the other members of the community. Until the day fate puts her optimism to test. Pollyanna is faced with something so terrible that she is unable to find anything to feel glad about.
Will her robust optimism be restored?
Will gladness return to her life?
An all-time favorite children's classic, Eleanor H. Porter's Pollyanna continues to remain a bestseller.
₵40.00
Out of stock
SKU:

BK4286
Categories: Action & Adventure, Activities, Crafts & Games, Animals, Author Origin, Book Sets, Children & Teens, Children Classics, Classics, Contemporary Fiction, Education & Teaching, European Authors, Family, Family Saga, Genre Fiction, Growing Up & Facts of Life, Historical Fiction, Illustrated books, Literary Fiction, Literature & Fiction, Teens, Young Adult Fiction
Tags: Eleanor H. Porter, FingerPrint Classics, Pollyanna
Eleanor Hodgman Porter was born in December 1868, in Littleton, New Hampshire. She was trained as a singer, believing that her talent lay in singing. in 1892, she married John Lyman Porter, who was a businessman. the couple settled into a quiet life in Cambridge, Massachusetts, after which she began writing and publishing her short stories and novels. Her first novel Cross-Currents: The Story of Margaret, was published in 1907. The book became popular enough to warrant a sequel and in the following year was released the Turn of the Tide: The Story of How Margaret Solved Her Problem (1908).
Her most famous novel, Pollyanna (1913), brought her considerable commercial success.
She died of pulmonary tuberculosis in Cambridge, Massachusetts, in May 1920 and was buried at Mount Auburn Cemetery.
Customers Also Bought These