You are previewing:

Plain Yellow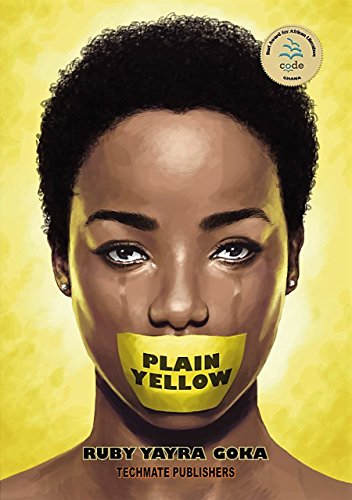 Plain Yellow
Related Products
Customers Also Bought These
Plain Yellow
Amerley is not your average teenager–well, she does love books and fashion and her boyfriend, Nikoi, but that is where the similarity ends. She's become a mother and a father to her three younger sisters, not that she minds because family means everything to Amerley. When financial constraints make her relocate to a plush neighbourhood in East Legon, she puts her own dreams aside in order to be a maid to make her family's life better. But how far should her self-sacrifice go? Doesn't her own life matter? Will she always put her family first even when it puts her own life at risk?
₵70.00
Only 2 left in stock
SKU:

BK115
Categories: African Authors, African Novels, Author Origin, Ghana, Literary Fiction, Literature & Fiction, Novels, Young Adult Fiction
Tags: Burt Award, Plain Yellow, Ruby Goka, Ruby Yayra Goka, Techmate Publishers Ltd, Yayra Goka
Dr Ruby Yayra Goka is a dentist by profession. She is also a six-time Burt Award for African Literature winner for her educative young adult books. When she isn't holding conversations with imaginary people in her head, she will be found either reading, gardening, travelling or spending time with her two dogs and turtle.
Customers Also Bought These