You are previewing:

The Shrinking Bowl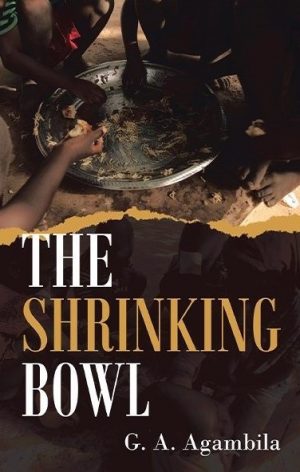 The Shrinking Bowl
Related Products
Customers Also Bought These
The Shrinking Bowl
Young girls in Ghana confront a challenging socio-economic environment. This novel is the story of one such girl's life-journey, from childhood to middle-age, and the lessons of this journey. It is a sequel to the author's first novel, Journey.
"A delightful lifeworld weighted with history and almost untouched in African fiction…a world whose veneer of simplicity belies its tangled dark underbelly. The novel deftly combines the solace of familiarity with a mystery of memory and intimacy…quirky and endearing." – Professor Helen A. Yitah, Dean, School of Languages, University of Ghana (UG) and Honourary Secretary, Ghana Academy of Arts and Sciences; former Head, Department of English, UG
"This book is a tour de force of its genre; a journey of discovery through a cultural landscape in a fascinating part of Ghana. Difficult to put down even at the end." – Nana Kwasi Gyan Apenteng, Communications Consultant; former President, Ghana Association of Writers
₵30.00
Only 2 left in stock (can be backordered)
SKU:

BK5575
Categories: African Authors, African Novels, Author Origin, Contemporary Fiction, Family Saga, Ghana, Literary Fiction, Literature & Fiction, Novels, Social & Family Issues, Teens, Young Adult Fiction
Tags: Gheysika Agambila, Journey, The Shrinking Bowl
Dr. Gheysika A. Agambila is a respected statesman who has served Ghana in various capacities. He has taught in several distinguished institutions including the University of Ghana Business School and Ghana Institute of Management and Public Administration (GIMPA). Dr. Agambila has also worked as a Management and Accounting Consultant. This book was his pioneering work for children. He has since published Nature Stories, also a compilation of stories and a novel, Journey.