You are previewing:

One More Tale for the Road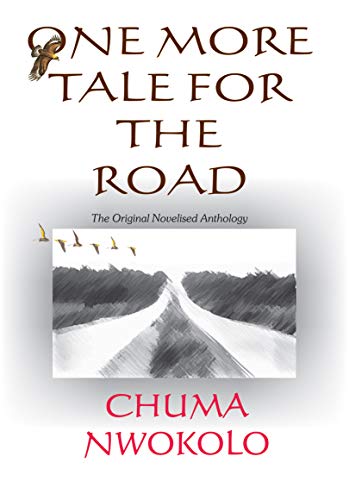 One More Tale for the Road
One More Tale for the Road
A final tale ignites the meltdown.
Dying matriarch, Ma'Kanu, is famous for her stories. Her last wish is to attend her own wake. In her niche of the world, this means a story and song fest. Ostracised on her deathbed by a vengeful community, her depleted wake is kept by a dysfunctional family dogged by a history of incest and patricide. The four tales contributed by foster children who haven't met in years have more truth than fiction, and what began as a bedside game soon becomes deadly serious as close-kept secrets are outed. Then the lady 'dying-in-state' in provoked to tell a tale for the road, revealing family histories that threaten to tear her patchwork family apart. The finale, delivered by her long-time admirer, strips the protection of mystery she had worn all her life.
One novel, seven short stories, a new dimension of 'unputdownable'.
₵55.00
Out of stock
SKU:

BK2338
Categories: African Anthropology, African Authors, Author Origin, Cultural Studies, Family Saga, Humour & Entertainment, Nigeria, Short Stories, Suspense
Tags: Chuma Nwokolo, One more Tale for the Road, Short stories
I am Chuma Nwokolo, and I tell stories.
I was born in Jos, in 1963, although I have no full recollection of the event. I graduated from the University of Nigeria Nsukka in 1983 and was called to the bar in 1984. I was managing partner of the C&G Chambers in Lagos and writer-in-residence at The Ashmolean Museum in Oxford. I founded the literary magazine African Writing with my old friend, Afam Akeh. My first novels, The Extortionist (1983) and Dangerous Inheritance (1988), were published by Macmillan in the Pacesetter Novels. My stories have found foster homes in the London Review of Books, La Internazionale, AGNI, MTLS, Arzenal, and Sentinel, among places.
I am really a short story writer, although I am not above stitching tales together into more garrulous novels. Thus, African Tales at Jailpoint (1999), One More Tale for the Road (2003), and – truth be told – Diaries of a Dead African (2003). My more honest anthologies consist of The Ghost of Sani Abacha (2012), How to Spell Naija in 100 Short Stories Volumes 1 (2013), and 2 (2016).
I am guilty of poetry, some of which have been collected in Memories of Stone (2006) and The Final Testament of a Minor God (2014), but without question, the most difficult, sustained, and in a sense satisfying thing I have ever done is my imminent novel, The Extinction of Menai.
Great stories can change us… if we ever get around to reading them. Yet, there is another type of writing that can change the world, whether they are widely read or not: Law. Literature rolls up into a scroll; the law rolls up into a baton for the stubborn, and often, that makes all the difference. After the gentler persuasions of literature, society is eventually renewed by the agency of transformative law, think the abolition of slavery, of Apartheid.