You are previewing:

Mystery by Moonlight(Nancy Drew, #167)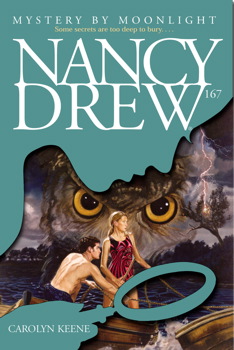 Mystery by Moonlight(Nancy Drew, #167)
Mystery by Moonlight(Nancy Drew, #167)
Age Range: 8 – 12 years
A MOUNTAIN LAKE HARBORS A HIDDEN PAST!
A charming lakeside cottage should be the perfect vacation spot for Nancy and her friends — until Bess becomes convinced that they're sharing the place with ghosts. Strange thumps in the attic put them all on edge — except there is no attic. Even worse, their living neighbors are giving them grief.
A pair of bird-watching photographers sets dangerous traps in the woods, a summer camp director chases Nancy and Ned off his property, and the assistant curator of a nearby Native American museum warns them to stay away from an ancient burial ground. Then a surprising discovery reveals a long-lost mystery — and a family secret as black as night.
₵35.00
Out of stock
SKU:

BK4825
Categories: 9-12 years, Action & Adventure, Age Range, Ages 6-8 years, Author Origin, Book Sets, Children & Teens, Children Classics, Illustrated books, Literary Fiction, Literature & Fiction, Mysteries & Detective Stories, Teens, US/Canadian Authors, Young Reader
Tags: #167), Carolyn Keene, Mystery by Moonlight(Nancy Drew, Nancy Drew
Carolyn Keene is a pen name used by a variety of authors for the classic Nancy Drew Mystery series. The first author to use the pseudonym was Mildred Wirt Benson, who wrote 23 of the original 30 books. Other writers who have adapted the "Carolyn Keene" moniker include Leslie McFarlane, James Duncan Lawrence, Walter Karig, and Nancy Axelrod.
Customers Also Bought These