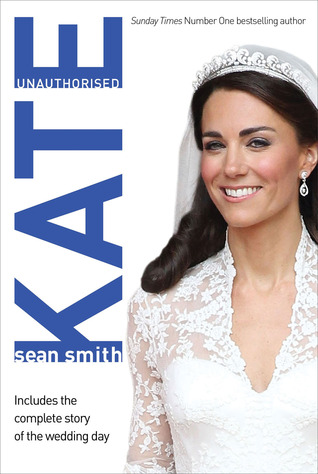 Kate
Sale!
Kate
The sun shone,the crowds waved and cheered wildly and billions watched on TV all around the world as Kate lovingly kissed William on the balcony of Buckingham Palace – not once but twice! Beautiful and composed, Kate smiled throughout a day that had become a wonderful celebration of a young couple's love for one another. The world it seemed still believed in their favourite fairytale – any girl could dream of becoming a princess.
Kate is the definitive biography of the nation's newest princess. Bestselling author Sean Smith has retraced the steps of Kate's journey, from her childhood in rural Berkshire and her unhappy time as a victim of school bullies, to her transformation from a plain, gangly girl into the beauty she is today. He reveals the true story of how the romance with William blossomed at St Andrews University and how they managed to survive as a couple after the relationship hit the rocks in 2007,becoming stronger with a firm commitment to each other that they were for keeps. He examines Kate's time spent as a royal apprentice and her evolving role as an ambassador for British fashion.
The story ends in Westminster Abbey where Kate and William married, describing all the glamour and spectacle of their big day. Fully illustrated this is the one book you will want to read about the event of the decade and the girl who made it possible.
₵85.00
Only 1 left in stock
SKU:

BK2607
Categories: Arts & Photography, Biographies & Memoirs, Diplomats, Historical, Leaders & Notable People, Music, Royals
Tags: Biography, Kate, Royals, Sean Smith, William, Windsor
Sean Smith is the UK's leading celebrity biographer and the author of five Sunday Times best sellers including Cheryl, the definitive biography of Cheryl Cole.
His books about the most famous people of our times have been translated throughout the world. His subjects include Robbie Williams, Kate Middleton, Tulisa, Kylie Minogue, Justin Timberlake, Britney Spears, Alesha Dixon,Victoria Beckham, Jennifer Aniston and J. K. Rowling. The film Magic Beyond Words: The J. K. Rowling Story was based on his biography of the Harry Potter author.
Described by the Independent as a 'fearless chronicler', he specializes in meticulous research, going 'on the road' to find the real person behind the star image.