You are previewing:

Diana in Pursuit of Love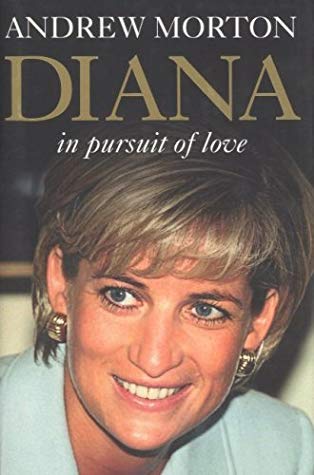 Diana in Pursuit of Love
Sale!
Diana in Pursuit of Love
Diana in Pursuit of Love includes previously unpublished details from the Diana-Morton tapes, it is based on wide-ranging research, and new and exclusive interviews. The definitive book on Diana, Pricess of Wales's last years, by the biographer she herself chose. When Andrew Morton's world-famous biography, Diana: Her True Story was first published, it caused a media frenzy, severely jolted the royal family and the Palace hierarchy, and shook the British Establishment to its foundations. Later revealed as having been written with the Princess's full co-operation, this world bestseller is now widely regarded as her official biography. Yet, it was not the full story, nor could it have been, given the circumstances at the time. This is even more apparent in the light of the events that have occurred since her death, which have been played out under the harsh gaze of the media, once again catapulting Diana's name back into the spotlight. Figures such as her sometime lover James Hewitt, her butler Paul Burrell and Prince Charles's valet Michael Fawcett have emerged, while intriguing comments that Diana made to Morton in taped conversations, and which have never been published, become extremely important in view of subsequent events. Friends, advisers and colleagues, interviewed now, more than six years after her death, feel a far greater freedom in speaking of her than once they did. In what is bound to be seen as the definitive study of the Princess in the most crucial period of her short life, Diana: In Pursuit of Love provides the last word on one of the best-loved figures of our era.
₵85.00
Only 1 left in stock
ANDREW MORTON is one of the world's best-known biographers and a leading authority on modern celebrity. His groundbreaking 1992 biography revealed the secret world of Princess Diana, prompting Tina Brown to declare in The Diana Chronicles, "The journalist Morton most reminds me of is Bob Woodward." Diana: Her True Story became a #1 New York Times bestseller, as did Monica's Story, Morton's portrait of the young woman behind the blue dress in the Clinton White House.
The winner of numerous awards, including Author of the Year by the British Book Awards and Scoop of the Year by the London Press Club, he lives in London and has traveled extensively in the U.S., Canada, and Europe.