You are previewing:

Diana: Her New Life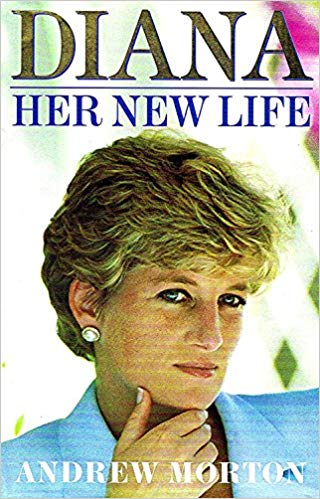 Diana: Her New Life
Diana: Her New Life
The publication in 1992 of Andrew Morton's number-one national bestseller, Diana: Her True Story, shook the British royal family to its very foundations. The book's many revelations – that Prince Charles had been having a long-term affair, that the marriage of the Prince and Princess of Wales had been a sham, that the Princess had been suffering from an eating disorder and had made several halfhearted suicide attempts – were initially greeted with disbelief. But as time passed, it became clear that the book was, as its title claimed, Diana's true story, especially when the couple announced their separation in December 1992. When Prince Charles eventually admitted his adultery on television, he put the final seal of confirmation on Andrew Morton's claims. Diana's friends were hopeful that the separation from Charles, which ended years of a torturous existence, would bring Diana the freedom to find happiness in a new role. But has she? With her marriage in limbo and her children only occasionally by her side, Diana's position in the royal family is one of increasing isolation. Diana: Her New Life chronicles the secret battles that have raged behind closed doors, and Diana's constant frustration as she endeavors to break free from the restrictions of her semi-detached royal life. Again with unprecedented access to some of Diana's closest friends and advisers, Andrew Morton is able to strip away the royal propaganda and reveal how Diana, who became a princess before she had reached maturity, is at last learning to become a woman in her own right rather than a puppet of the palace. Andrew Morton exposes the infighting and intrigue behind this most sensational royal crisis, as well as Diana's private thoughts on her retirement from public life, remarriage, the men in her life, and the grooming of Prince William for his future role.
₵60.00
Only 2 left in stock
ANDREW MORTON is one of the world's best-known biographers and a leading authority on modern celebrity. His groundbreaking 1992 biography revealed the secret world of Princess Diana, prompting Tina Brown to declare in The Diana Chronicles, "The journalist Morton most reminds me of is Bob Woodward." Diana: Her True Story became a #1 New York Times bestseller, as did Monica's Story, Morton's portrait of the young woman behind the blue dress in the Clinton White House.
The winner of numerous awards, including Author of the Year by the British Book Awards and Scoop of the Year by the London Press Club, he lives in London and has traveled extensively in the U.S., Canada, and Europe.