You are previewing:

Imminent River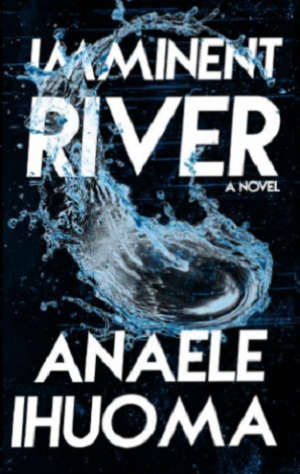 Imminent River
Related Products
Customers Also Bought These
Imminent River
A DEATH-DEFYING CONTEST FOR A LIFE-RESTORING FORMULA…
Far deeper than the story of a traditional healer and her feuding children's search for her 'life' formula, Imminent River seamlessly melds a delectably gorgeous love story into a historical family saga, one reminiscent of Alex Haley's R-o-o-t-s, but in which the search is in the opposite direction, for the 'shoots' rather than 'roots'. This epic spans half a world – from the fetid swamps of West Africa, Europe and North America and Back. The result: an intricate build-up, a breath-taking denouement, a hair-raising resolution. If bookshelves were anthills, they'd rise in standing ovation.
Anaele Ihuoma has worked as a journalist, banker and teacher. His published poetry books include: Tongues of Triumph (2003), Song of the Threshing Floor (2006) and Song of the Swallow (2007). A fourth, Whispers of Angels, is currently published online while his play One Day with the Hounds came out early 2018. His short story collection The Sea Route to Señorita's Heart is yet to be published. His poems and short stories have appeared in several publications including Fireflies, The Guardian, Thisday, Ebedi Review, Ana Review, Rivers of Treasure, The Mariner as well as Onomonresua, a tribute to mothers and motherhood.
Ihuoma has been a guest on "Bound Copies", a literary programme of Garden City Radio, Port Harcourt, Nigeria, and "Our Guest" on Radio Verité, Boston, Ma., USA, amongst others. His literary credits include: The Sparrow Poetry Prize in Nigeria, 2009; ANA Bayelsa Centenary Poetry Prize, 2014 and Goethe Institut Literary Prize, 2014.
Ihuoma has a Post-Graduate Diploma in Management (PGDM) and M.A (Literature in English) both from the Obafemi Awolowo University, Ile-Ife. He currently teaches at the National Teachers Institute, Port Harcourt.
Customers Also Bought These