You are previewing:

Hot Sex Everyday: Your Guide to Spicing it Up & Having the Most Sizzling Experiences In & Out of the Bedroom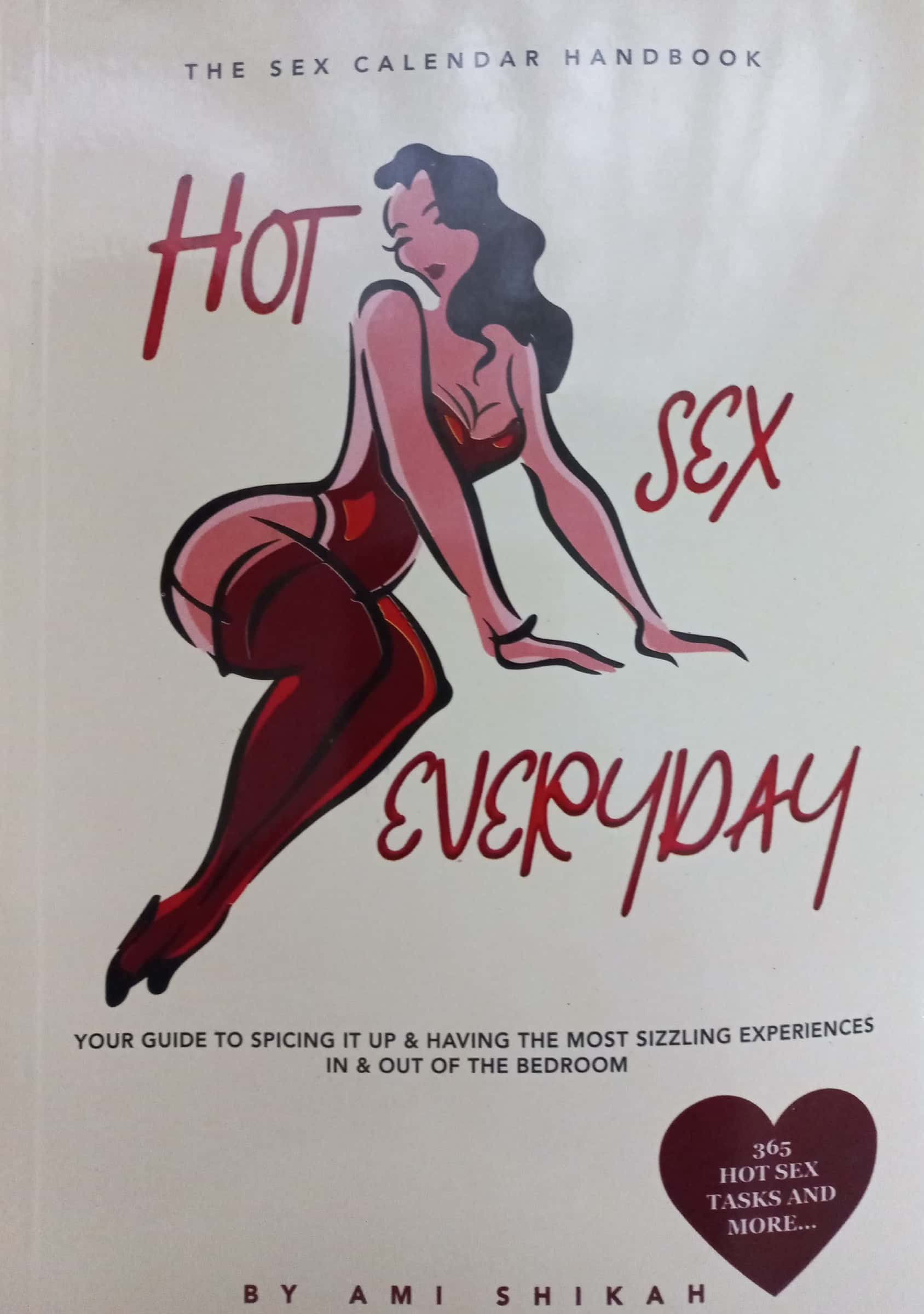 Hot Sex Everyday: Your Guide to Spicing it Up & Having the Most Sizzling Experiences In & Out of the Bedroom
Related Products
Customers Also Bought These
Hot Sex Everyday: Your Guide to Spicing it Up & Having the Most Sizzling Experiences In & Out of the Bedroom
Hot Sex Everyday is a sexual handbook that offers you 365 ways to spice up your sex life. It exposes you to a wider range of sexual possibilities that you can have fun exploring. The goal is to enhance pleasure, make your sexual experiences more fulfilling, and improve the health of your relationships. It's also to help you discover more erotic pathways, boost attraction, have amazing sexual experiences in the absence of a partner, and enjoy the benefits of pleasure for your overall health and wellbeing.
On the last pages, you will find detailed illustrations of the male and female genitalia with notes about what you can do to the various parts for pleasure and sexual satisfaction. You will also find illustrations of 30 Kama Sutra sex positions that have been modified to depict people of different skin colors, body sizes, ages (young and old), pregnant women, people with disabilities, and so on. It serves as a reminder that regardless of your limitations, everyone has a right to experience sexual pleasure and have the most fulfilling sexual experiences.
Ami Shikah is a Certified Sex Coach, sex blogger, podcaster, media personality, writer, and entrepreneur (AS Lubricant). She is the host of the award-winning podcast, Sex and Sanity (listen on any podcast player). Ami loves anything and everything sex as long as it is "safe", consensual, mutually pleasurable, playful, creative, and mesmerizing. She gives great relationship advice too! As a sex coach, she enjoys advocating for female pleasure, self-pleasure as its own sexual outlet, and pleasure-based sex education over fear-based, abstinence-only sex education. She wants everyone to uphold their right to sexual pleasure and attain sexual success. The spark in your relationship doesn't have to die after the so-called honeymoon stage. You can live the sex life of your dreams while having a delicious sexual relationship with your body and/or your partner(s). You need to be sexually active, sexually healthy, and explorative.
Customers Also Bought These