You are previewing:

Hope for the Ghanaian Youth: An Indispensable Youth Development Road Map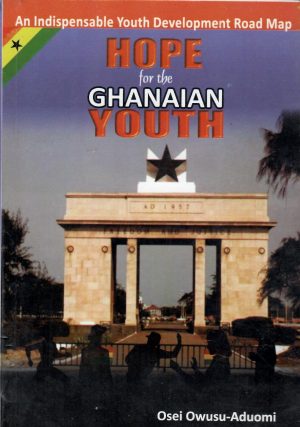 Hope for the Ghanaian Youth: An Indispensable Youth Development Road Map
Related Products
Customers Also Bought These
Hope for the Ghanaian Youth: An Indispensable Youth Development Road Map
Effective moral and spiritual education, and purposeful exposure are the stronger weapons against the negative personality symptoms discussed in this book. We must, therefore, deliberately create an educational system whose content and practice can effectively reduce or eliminate these negative personality symptoms. Hope for the Ghanaian Youth is, therefore, a deliberate effort to train the child the way he should go, so that when he is old he will never depart from it.
₵25.00
Only 1 left in stock (can be backordered)
SKU:

BK5002
Categories: 9-12 years, African Anthropology, African Authors, Age Range, Ages 3-5 years, Ages 6-8 years, Author Origin, Children & Teens, Communication & Social Skills, Cultural Studies, Education & Teaching, Explore the World, Geography & Cultures, Ghana, Growing Up & Facts of Life, Promos & Bundles, Reference, Skills, Societal norms, Teens, Young Reader
Tags: 9 to 12, 9-12 years, Hope for the Ghanaian Youth: An Indispensable Youth Development Road Map, Nine to Twelve, Nine to Twelve years, Osei Owusu – Aduomi, Pro-Education Projects
Osei Owusu – Aduomi studied at the West Africa Secondary School (WASS) in Accra. He then went on to pursue higher education at Wesley College (WESCO) in Kumasi and World Tutorial College in Britain.
He has some forty years of experience teaching in Ghana and Nigeria. He has practically taught children and adults across several age groups – preschool, basic school, high school and teacher's college.
He is one of the private key stakeholders who has contributed to policy formation for Early childhood care and Development Education (ECCDE) in Nigeria and Ghana. He is also a youth development consultant.
He has written and published 17 relevant books till date, all of which has become blockbusters. He is currently the Chairman and Chief Executive Officer of Pro- Education Projects in Accra, Ghana.
Customers Also Bought These