You are previewing:

Frooties get a New Nanny (Hardcover)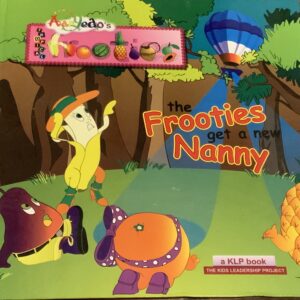 Frooties get a New Nanny (Hardcover)
Frooties get a New Nanny (Hardcover)
Age: 4 to 6 years
This story will take you to frootfield where the 9 Froot Children live with their parents; Mr. and Mrs. Tropical Froot. The froot children are known for their topsy turvy behaviour – sometimes good, sometimes bad- and they just needed a new Nanny to set them right.
Find out how Mrs. Lunga became their Nanny while learning about choices and consequences.
₵20.00
SKU:

BK3776
Categories: Action & Adventure, Action & Adventure, African Authors, Age Range, Ages 3-5 years, Ages 6-8 years, Author Origin, Children & Teens, Christian Living, Ghana, Growing Up & Facts of Life, Literature & Fiction, Religion & Spirituality, Young Reader
Tags: Character Development, Christian Living, Frooties get a New Nanny, Grace Sam
Grace Sam's foray into Children's book writing was birthed out of her love for children after 20 years of working in the Children's ministry at Church and creating little songs and stories for her Sunday school class. Her dream is to write books that would shape Children's character while building their imagination and creativity.