You are previewing:

A Christmas Carol (Macmillan Popular Classics)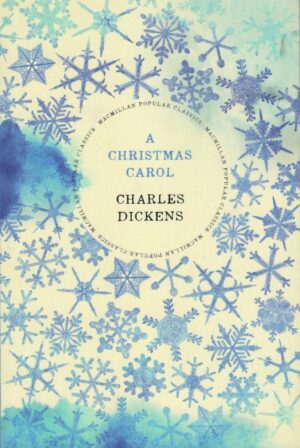 A Christmas Carol (Macmillan Popular Classics)
Related Products
Customers Also Bought These
A Christmas Carol (Macmillan Popular Classics)
When A Christmas Carol was first published in 1843 it was an overnight success, and set a precedent that was to be followed by other Christmas books, including The Chimes (1844) and The Cricket (1845).
Each book was published at the same time of year, in the same format, and extolled similar values about the virtues of love, charity and the family unit. But none would achieve the cult status of A Christmas Carol, a book so popular it has become part of the landscape of the traditional Christmas, or produce a character as extraordinarily memorable.
A celebration of Christmas, a tale of redemption and a critique on Victorian society, Dickens' atmospheric novella follows the miserly, penny-pinching Ebenezer Scrooge who views Christmas as 'humbug'. It is only through a series of eerie, life-changing visits from the ghost of his deceased business partner Marley and the spirits of Christmas past, present and future that he begins to see the error of his ways.
With heart-rending characters, rich imagery and evocative language, the message of A Christmas Carol remains as significant today as when it was first published.
₵40.00
Out of stock
SKU:

BK4816
Categories: Action & Adventure, Activities, Crafts & Games, Animals, Author Origin, Book Sets, Children & Teens, Children Classics, Classics, Contemporary Fiction, Education & Teaching, European Authors, Family, Family Saga, Genre Fiction, Growing Up & Facts of Life, Historical Fiction, Illustrated books, Literary Fiction, Literature & Fiction, Teens, Young Adult Fiction
Tags: A Christmas Carol, Charles Dickens, Classics
Charles Dickens was born in 1812 near Portsmouth where his father was a clerk in the navy pay office. The family moved to London in 1823, but their fortunes were severely impaired. Dickens was sent to work in a blacking-warehouse when his father was imprisoned for debt. Both experiences deeply affected the future novelist. In 1833 he began contributing stories to newspapers and magazines, and in 1836 started the serial publication of Pickwick Papers. Thereafter, Dickens published his major novels over the course of the next twenty years, from Nicholas Nickleby to Little Dorrit. He also edited the journals Household Words and All the Year Round. Dickens died in June 1870.
Customers Also Bought These