You are previewing:

We, the Scarred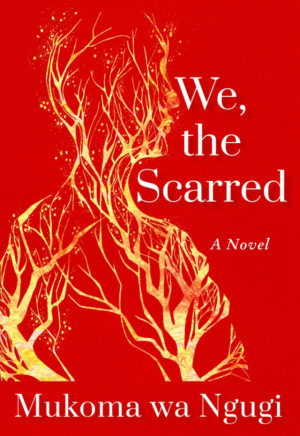 We, the Scarred
We, the Scarred
"Let me put it this way: returning what was stolen makes everyone see once again. The aggressor is no longer blinded by the guilt of theft and fear of revenge; and the aggrieved is no longer blinded by the constant need for revenge."
When Kalumba gets The List from a mysterious soldier in Kwatee Republic, he and his friend Ogum set about warning their comrades to escape from possible arrest or murder by the lackeys of The Dictator. On the list is the fiery clergyman, Baba Ogum, who fails to heed the warning, little knowing that this time, the preacher's collar will not save him.
Kalumba, also on The List, successfully escapes to the United States of America where he will eventually realise that the idea of 'the land of the free' is relative. Years later, The Dictator falls and Kalumba returns to Kwatee Republic where he reunites with his comrades. But he soon realises that the scars of exile are as real as of those who remained. And where did The List come from?
In the second Kwatee Republic, a battle of minds ensues and it becomes necessary for Kwateeans to answer whether truth and justice trump reconciliation in order to move a nation forward.
Customers Also Bought These