You are previewing:

The Tipping Point: How Little Things Can Make a Big Difference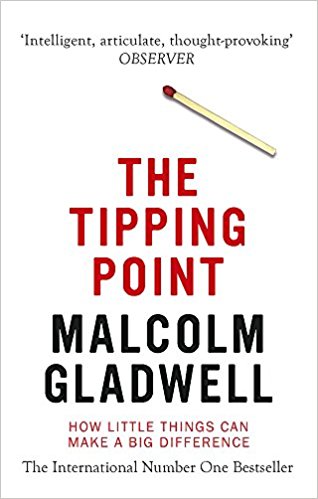 The Tipping Point: How Little Things Can Make a Big Difference
The Tipping Point: How Little Things Can Make a Big Difference
In this brilliant and original book, Malcolm Gladwell explains and analyses the 'tipping point', that magic moment when ideas, trends and social behaviour cross a threshold, tip and spread like wildfire. Taking a look behind the surface of many familiar occurrences in our everyday world, Gladwell explains the fascinating social dynamics that cause rapid change.
GHS10 to deliver within Accra and Tema. Delivery outside the Accra/Tema for GHS20.
Malcolm Gladwell has been a staff writer with The New Yorker magazine since 1996. In 2005 he was named one of Time Magazine's 100 Most Influential People. He is the author of The Tipping Point: How Little Things Make a Big Difference (2000), Blink: The Power of Thinking Without Thinking (2005) and most recently, Outliers (2008) all three of which were number one New York Times bestsellers.