You cannot add "Half of a Yellow Sun" to the cart because the product is out of stock.
You are previewing:

The Sixth Man (Sean King & Michelle Maxwell #5)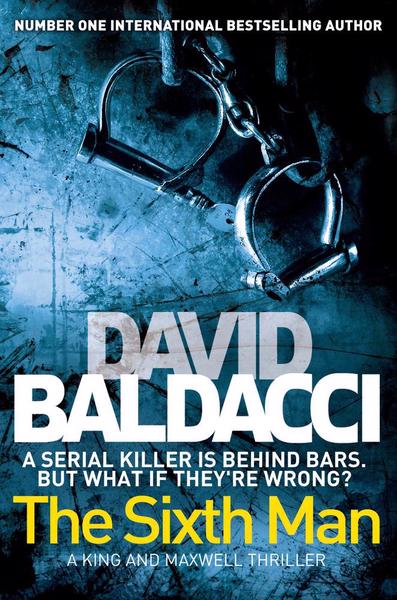 The Sixth Man (Sean King & Michelle Maxwell #5)
The Sixth Man (Sean King & Michelle Maxwell #5)
After the #1 New York Times bestsellers Split Second, Hour Game, Simple Genius, and First Family, Sean King and Michelle Maxwell return in their most shocking case: a high stakes struggle where the relentless needs of national security run up against the absolute limits of the human mind.
THE SIXTH MAN
Edgar Roy–an alleged serial killer held in a secure, fortress-like Federal Supermax facility-is awaiting trial. He faces almost certain conviction. Sean King and Michelle Maxwell are called in by Roy's attorney, Sean's old friend and mentor Ted Bergin, to help work the case. But their investigation is derailed before it begins–en route to their first meeting with Bergin, Sean and Michelle find him murdered.
It is now up to them to ask the questions no one seems to want answered: Is Roy a killer? Who murdered Bergin? With help from some surprising allies, they continue to pursue the case. But the more they dig into Roy's past, the more they encounter obstacles, half-truths, dead-ends, false friends, and escalating threats from every direction. Their persistence puts them on a collision course with the highest levels of the government and the darkest corners of power. In a terrifying confrontation that will push Sean and Michelle to their limits, the duo may be permanently parted.
David Baldacci is one of the world's bestselling and favourite thriller writers. With over 130 million copies in print, his books are published in over 80 territories and 45 languages, and have been adapted for both feature-film and television. He has established links to government sources, giving his books added authenticity. David is also the co-founder, along with his wife, of the Wish You Well Foundation®, a non-profit organization dedicated to supporting literacy efforts across the US.
Trust him to take you to the action.