You are previewing:

Showdown at Widow Creek (Hardy Boys Adventures #11)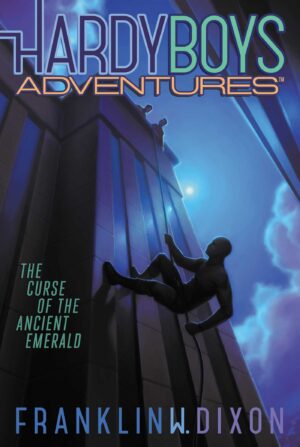 Showdown at Widow Creek (Hardy Boys Adventures #11)
Showdown at Widow Creek (Hardy Boys Adventures #11)
Age Range: 8 – 12 years
Frank and Joe find themselves in a cattle-rustling tussle when a prized horse is snatched from a nearby ranch in this exciting Hardy Boys equestrian adventure.
The Wild West hits the East Coast when Welch's Annual Rodeo and Wild West Show arrives in Bayport. Frank and Joe are enjoying the show's historic reenactments, rodeo events, and even an exhibition of the Welch family's prize-winning horse, Hondo.
When the brothers catch several ranch hands trying to steal Hondo, they manage to stop it. Though very grateful for their intervention, the Welch family is now shorthanded for the cattle drive back to their dude ranch! So Chief Olaf "volunteers" the Hardys to help out.
The brothers' long-dormant horse-riding skills slowly come back to them as they make their way down the quiet rural roads toward the ranch. But as they're finally getting the hang of it, a group of dirt bike–riding cattle rustlers surround the herd—and take Hondo!
Will the Hardy Boys lasso the horse thieves—or will this be their final showdown?
₵40.00
Only 1 left in stock
SKU:

BK4094
Categories: 9-12 years, Action & Adventure, Age Range, Ages 6-8 years, Author Origin, Book Sets, Children & Teens, Children Classics, Illustrated books, Literary Fiction, Literature & Fiction, Mysteries & Detective Stories, Teens, US/Canadian Authors, Young Reader
Tags: Franklin W Dixon, Hardy Boys, Hardy Boys Adventures, Showdown at Widow Creek (Hardy Boys Adventures #11)
Franklin W. Dixon is the pen name used by a variety of different authors (Leslie McFarlane, a Canadian author, being the first) who wrote The Hardy Boys novels for the Stratemeyer Syndicate (now owned by Simon & Schuster). This pseudonym was also used for the Ted Scott Flying Stories series.
Customers Also Bought These