You are previewing:

The Prometheus Deception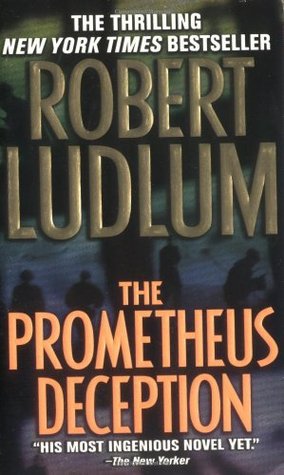 The Prometheus Deception
The Prometheus Deception
The ultimate spy. After fifteen years as a brilliant master spy, Nick Bryson has disappeared into anonymity as a professor at an exclusive college in western Pennsylvania– until he's suddenly lured back into the game.
The ultimate threat. Recruited by the CIA, he's been commissioned to track the moves of the Directorate. Once, the ultra-secret intelligence agency was Bryson's training ground. Now it's a multinational terrorist conspiracy bent on global domination.
The ultimate deception. But to eliminate the core of corruption means plunging into his own past, investigating the motives of a beautiful stranger who may be his greatest downfall, and infiltrating a secret nexus of power called Prometheus that holds the terrifying clues to his past– and the even more terrifying possibilities of the future…
₵30.00
Out of stock
SKU:

BK2103
Categories: Assassinations, Conspiracies, Espionage, Literature & Fiction, Mystery, Thriller & Suspense, Political, Spies & Politics, Suspense, Terrorism
Tags: Espionage, Robert Ludlum, Thriller
Robert Ludlum was the author of twenty-seven novels, each one a New York Times bestseller. There are more than 210 million of his books in print, and they have been translated into thirty-two languages. He is the author of The Scarlatti Inheritance, The Chancellor Manuscript, and the Jason Bourne series--The Bourne Identity, The Bourne Supremacy, and The Bourne Ultimatum--among others. Mr. Ludlum passed away in March, 2001. Ludlum also published books under the pseudonyms Jonathan Ryder and Michael Shepherd.
Some of Ludlum's novels have been made into films and mini-series, including The Osterman Weekend, The Holcroft Covenant, The Apocalypse Watch, The Bourne Identity, The Bourne Supremacy and The Bourne Ultimatum. A non-Ludlum book supposedly inspired by his unused notes, Covert One: The Hades Factor, has also been made into a mini-series. The Bourne movies, starring Matt Damon in the title role, have been commercially and critically successful (The Bourne Ultimatum won three Academy Awards in 2008), although the story lines depart significantly from the source material.