You are previewing:

Disguise: Masking What's Beneath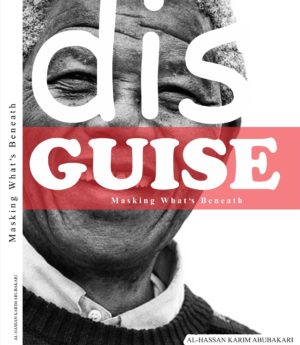 Disguise: Masking What's Beneath
Useful Reviews
Related Products
Customers Also Bought These
Disguise: Masking What's Beneath
A hit man's identity shrouded in secrecy. There are a number of killings in town; One man wants it all for himself, so he tried betraying his best friends he set-up a company with, in order to claim it.
Mr. Kuipers' nephew is murdered and the police believe it's strongly linked to him, because he's the powerful median titan in the country.
But with the help of the police and Ken Kraken, they try to find out who badly wants their demise and later discover the shock of their lives.
A thrilling novel to spark up your thoughts, a book intrigued and spun with unimaginable suspense that all readers are swept breathless from the beginning of the story to the end. Pure reading entertainment as good you'll ever find.
₵35.00
Available on backorder
SKU:

BK3554
Categories: African Authors, Author Origin, Conspiracies, Contemporary Fiction, Ghana, Literary Fiction, Literature & Fiction, Mystery, Thriller & Suspense, Spies & Politics, Suspense, Young Adult Fiction
Tags: Al-hassan Karim Abubakari, Betrayal, Disguise
Al-hassan Karim Abubakari, a young gentleman with a strong passion for writing, aims for the
apex as he set his foot in his writing career. With this being his first publication, he entreats his
cherished readers to look out for more interesting and mind blowing books.
Customers Also Bought These