You are previewing:

Predator (Kay Scarpetta #14) -Hardback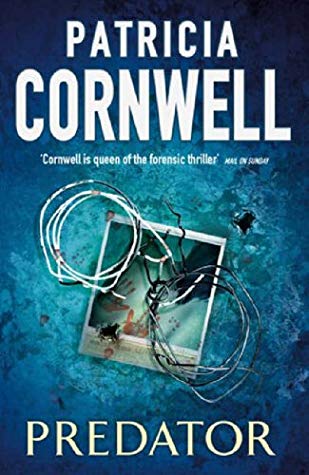 Predator (Kay Scarpetta #14) -Hardback
Predator (Kay Scarpetta #14) -Hardback
Florida is full of human predators, and they all give Dr Kay Scarpetta the opportunity and the means to do what she does best – persuading the dead to speak to her. And in Boston, Benton Wesley is working on a secret case involving convicted killers. It is a project which gives Scarpetta deep disquiet, as does the behaviour of her niece, Lucy, who is spending too much time in cheap bars looking for casual pick-ups. The Academy is called when a woman's body is found in Boston. She has been tortured, sexually abused, her body tattooed with handprints. The same sort of handprints Lucy had seen on the flesh of her latest pick-up. Meanwhile, Scarpetta and Marino are investigating the disappearance of a family in Florida, called in by a concerned neighbour, but as they search and find the tell-tale signs of abduction rather than disappearance, they also discover that someone had assumed the identity of the caller, and she is now dead. They've been set up, and it becomes clear that someone is tracking their every move.
₵60.00
Only 2 left in stock
SKU:

BK2582
Categories: Action & Adventure, Conspiracies, Crime, Detective, Kidnapping, Literature & Fiction, Mystery, Thriller & Suspense, Political, Spies & Politics
Tags: Patricia Cornwell, Predator, Thriller
Patricia Cornwell sold her first novel, Postmortem, in 1990 while working as a computer analyst at the Office of the Chief Medical Examiner in Richmond, Virginia. Postmortem, was the first bona fide forensic thriller. It paved the way for an explosion of entertainment featuring in all things forensic across film, television and literature.
Postmortem would go on to win the Edgar, Creasey, Anthony, and Macavity awards as well as the French Prix du Roman d'Aventure prize – the first book ever to claim all these distinctions in a single year. To date, Cornwell's books have sold some 100 million copies in thirty-six languages in over 120 countries. She's authored twenty-nine New York Times bestsellers.
Patricia's novels center primarily on medical examiner Kay Scarpetta along with her tech-savvy niece Lucy and fellow investigator Pete Marino. Celebrating 25 years, these characters have grown into an international phenomenon, winning Cornwell the Sherlock Award for best detective created by an American author, the Gold Dagger Award, the RBA Thriller Award, and the Medal of Chevalier of the Order of Arts and Letters for her contributions to literary and artistic development.
Fox 2000 bought the rights to Kay Scarpetta. Working with producer Liz Friedman, Marvel's Jessica Jones and fellow Marvel EP and Twilight Saga scribe Melissa Rosenberg to develop the film and find Scarpetta a home on the big screen.
After earning her degree in English from Davidson College in 1979, she began working at the Charlotte Observer.
Cornwell received widespread attention and praise for her series of articles on prostitution and crime in downtown Charlotte. From the Charlotte Observer, Cornwell moved to a job with the Office of the Chief Medical Examiner of Virginia – a post she would later bestow upon the fictional Kay Scarpetta.
When not writing from her Boston home, Patricia tirelessly researches cutting-edge forensic technologies to include in her work. Her interests span outside the literary: Patricia co-founded of the Conservation Scientist Chair at the Harvard University Art Museums. She appears as a forensic consultant on CNN and serves as a member of Harvard-affiliated McLean Hospital's National Council, where she advocates for psychiatric research. She's helped fund the ICU at Cornell's Animal Hospital, the scientific study of a Confederate submarine, the archaeological excavation of Jamestown, and a variety of law enforcement charities. Patricia is also committed to funding scholarships and literacy programs. Her advice to aspiring authors: "Start writing. And don't take no for an answer."