You are previewing:

The Little Mermaid and Other Stories (Great Illustrated Classics) – Hardcover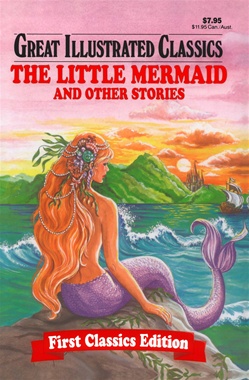 The Little Mermaid and Other Stories (Great Illustrated Classics) – Hardcover
The Little Mermaid and Other Stories (Great Illustrated Classics) – Hardcover
Here are some of the greatest stories of all time. The familiar titles, like The Little Mermaid, are stories about things that are still important to us today, like families and loyalty, friendship and courage, getting along and making dreams come true.
In this book, you will find stories that are favorites already, and others that will be new to you, but sure to become your favorites as well.
Stories include:
The Pied Piper
The Little Mermaid
Prince Rabbit
The Horse and the Sword
The Constant Tin Soldier
The Princess and the Pea
Dick Whittington and His Cat
The Brave Little Tailor
The Seven-Headed Serpent
The Two Brothers
GHS 10 to deliver within Accra and Tema and GHS 20 to deliver outside Accra and Tema.