You are previewing:

Simi and the Omolanke (JAWS Starters, Starter Level 3)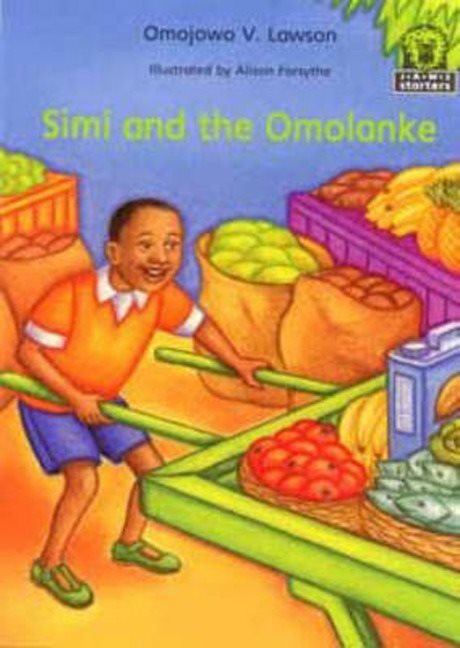 Simi and the Omolanke (JAWS Starters, Starter Level 3)
Simi and the Omolanke (JAWS Starters, Starter Level 3)
Age Range: 3 – 6 years
Simi helps Pa Ali decorate his omolanke – a hand cart – for the grand parade. Will they win a prize?
JAWS Starters are simple books for young readers in Africa. The series provides interesting stories to encourage children to read for pleasure.
The books are at three levels. Level 1 is for children who have just begun to read by themselves. Level 2 and 3 use progressively wider vocabulary and more complex sentence structures. The language has been carefully controlled at each level to make reading easy. Also, there are pictures on every page to help the pupils follow the story. At Level 1, pupils can follow the story from the pictures alone.
There are activities at the end of each book. If a word in an African language is used in the story, there will be a note of its meaning at the end of the book as well.
₵16.00
Out of stock
SKU:

BK2505
Categories: Action & Adventure, African Authors, Age Range, Ages 3-5 years, Ages 6-8 years, Animals, Author Origin, Beginner Readers, Children & Teens, Children Classics, Contemporary Fiction, Illustrated books, Literature & Fiction, Pre-school, Sierra Leone, Young Reader
Tags: JAWS, JAWS Starters, Junior African Writers Series, Omojowo V Lawson, Simi and the Omolanke
Omojowo V. Lawson was born and grew up in Freetown, Sierra Leone, where she still lives. After University, she taught English language and literature. Now retired, she enjoys reading, gardening, travelling and teaching adults to read, as well as writing her own books.
Customers Also Bought These