You are previewing:

Persuasion (FingerPrint! Classics)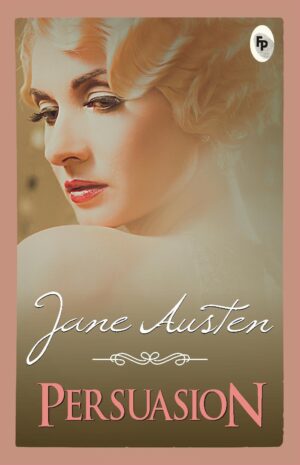 Persuasion (FingerPrint! Classics)
Persuasion (FingerPrint! Classics)
"How quick come the reasons for approving what we like."
Eight years earlier…
Anne Elliot, the compassionate nineteen-year-old daughter of Sir Walter, is persuaded to break off her engagement with Frederick Wentworth, a young lieutenant in the Royal Navy, for he is without fortune.
Now, eight years later…
Captain Wentworth has returned to England rich and successful, but is still unforgiving.
Anne, independent and mature, is still in love with him. and every time they come across each other, it is painful for her.
What happens when Wentworth comes to know that Anne
had turned down Charles Musgrove's marriage proposal?
Will his love for her resurface?
Will their relationship be renewed?
Written in Austen's inimitable style, Persuasion reveals the emerging changes in the transforming social milieu of the nineteenth century. Published posthumously, it is Austen's last completed novel. it has been a subject of numerous adaptations across various art forms. This moving love story continues to be appreciated by its readers.
₵40.00
Out of stock
SKU:

BK4287
Categories: Action & Adventure, Activities, Crafts & Games, Animals, Author Origin, Book Sets, Children & Teens, Children Classics, Classics, Contemporary Fiction, Education & Teaching, European Authors, Family, Family Saga, Genre Fiction, Growing Up & Facts of Life, Historical Fiction, Illustrated books, Literary Fiction, Literature & Fiction, Teens, Young Adult Fiction
Tags: FingerPrint Classics, Jane Austen, Persuasion
Jane Austen was born in 1775 in rural Hampshire, the daughter of an affluent village rector who encouraged her in her artistic pursuits. Jane remained in the vicinity of her childhood home for much of her life. As such it was through family and friends that she learned most of her considerable understanding of manners and relationships. In novels such as Pride and Prejudice, Mansfield Park and Emma she developed her subtle analysis of contemporary life through depictions of the middle-classes in small towns. Her sharp wit and incisive portraits of ordinary people have given her novels enduring popularity. She died in 1817.
Customers Also Bought These