You are previewing:

Navigating Life Anthology: Mindset, Identity & Relationships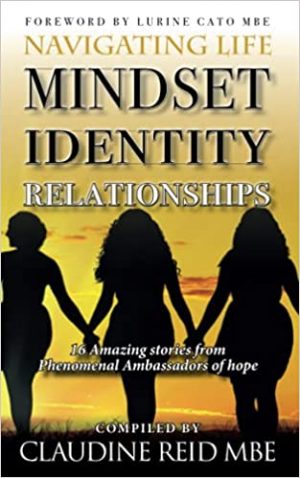 Navigating Life Anthology: Mindset, Identity & Relationships
Navigating Life Anthology: Mindset, Identity & Relationships
16 Incredible Stories from Phenomenal Ambassadors of Hope.
From surviving rape to navigating an identity crisis,
From managing suicidal thoughts to learning how to be a teenage mother,
From facing family eviction to learning to forgive family betrayal…
Comes a moving collection of real-life stories that follow the raw emotional and courageous stories of 16 women as they share how they've navigated the complexities of life. You won't be able to put it down.
A new compilation of stories, of how God brought purpose out of pain – 16 Authors share in their own words, how they navigated pivotal moments in their life in EVOLVE: A Navigating Life Anthology.
The Authors:
Deborah Grant Be Careful What You Let Yourself Believe: Navigating Rejection
Shevonne Carvey Trusting God: Navigating An Unconventional Family
Dr Carmen McPherson A Leadership Tale: Navigating Leadership
Rev. Jassica Castillo-Burley Answering The Call: Navigating Ordination
Rona Anderson Navigating Boldness
Nadine Forde Surviving Sexual Assault: Navigating Heartbreak To God's Love
Julie Braham No Tears: Navigating My Dream
Lara Samuel It Is All In The Mind: Navigating Mindsets
Rhonda Ioniez Happy Ever After? Navigating Marriage Crisis
Claudette Samuel From Abuse To Self Love: Navigating Bad Relationships
Told By Dawn Thomas Wallace (Daughter) Missionary Winnifred Thomas: Navigating A Life Of Service
Lilian Wangari Power Of Forgiving Family: Navigating Forgiveness
Charlene Brown Finding Love That Heals: Navigating Abuse
Beryl Renaud-Brewster A Life Well Lived: Navigating Life The Trinidadian Way
Patsy Grant No Lost Causes: Navigating Teenage Motherhood
Gans Owolabi Debt Of Shame To Debt Of Gratitude: Navigating Difficult Conversations