You are previewing:

Moby Dick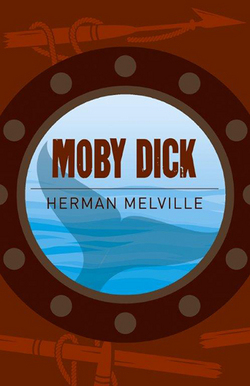 Moby Dick
Moby Dick
Described by D H Lawrence as 'the greatest book of the sea ever written' and now heralded as a classic of American literature, ironically Moby Dick was not a financial success for Herman Melville.
Inspired by real-life events, Melville's epic tale features a young sailor, Ishmael, who yearns for adventure aboard a whaling-ship. In Nantucket, he signs up for a voyage aboard the Pequod, bound for the tropics.
But what Ishmael believes will be an ordinary whale hunt turns out to be nothing less than a voyage of revenge led by the imposing 'ungodly, god-like' Captain Ahab. For Ahab has already lost one of his legs to the great White Whale, Moby Dick, and this time – driven by a tremendous inner rage – he is determined to pursue him to the death.
Herman Melville was an American novelist, short story writer, essayist, and poet. His first two books gained much attention, though they were not bestsellers, and his popularity declined precipitously only a few years later. By the time of his death he had been almost completely forgotten, but his longest novel, Moby-Dick — largely considered a failure during his lifetime, and most responsible for Melville's fall from favor with the reading public — was rediscovered in the 20th century as one of the chief literary masterpieces of both American and world literature.