You are previewing:

Gulliver's Travels (Macmillan Popular Classics)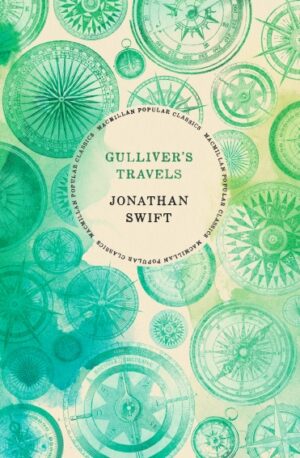 Gulliver's Travels (Macmillan Popular Classics)
Related Products
Customers Also Bought These
Gulliver's Travels (Macmillan Popular Classics)
Jonathan Swift's masterpiece, Gulliver's Travels, is arguably the finest satire in the English language. Lemuel Gulliver's adventures with the tiny inhabitants of Lilliput and the giants of Brobdingnag are familiar from modern abridged adaptations, but the scientists and philosophers of Laputa, the intelligent, horse-like Houyhnhnms and the bestial Yahoos in this unabridged edition, provide further opportunities for Swift to satirise society in a manner just as relevant today as it was in the eighteenth century.
A timeless classic, Gulliver's Travels has spawned numerous literary, theatrical, film and musical adaptations, from Georg Philipp Telemann's 1728 five-movement suite for two violins to the most recent 2010 live action Hollywood film, Gulliver's Travels, starring Jack Black.
₵40.00
Out of stock
SKU:

BK4275
Categories: Action & Adventure, Activities, Crafts & Games, Animals, Book Sets, Children & Teens, Children Classics, Classics, Contemporary Fiction, Education & Teaching, Family, Family Saga, Genre Fiction, Growing Up & Facts of Life, Historical Fiction, Illustrated books, Literary Fiction, Literature & Fiction, Teens, Young Adult Fiction
Tags: Gulliver's travels, Jonathan Swift, Macmillan Popular Classics
Jonathan Swift was an Anglo-Irish satirist, essayist, political pamphleteer (first for Whigs then for Tories), and poet, famous for works like Gulliver's Travels, A Modest Proposal, A Journal to Stella, The Drapier's Letters, The Battle of the Books, and A Tale of a Tub. Swift is probably the foremost prose satirist in the English language, and is less well known for his poetry. Swift published all of his works under pseudonyms — such as Lemuel Gulliver, Isaac Bickerstaff, M.B. Drapier — or anonymously. He is also known for being a master of two styles of satire; the Horatian and Juvenalian styles.
Customers Also Bought These