You are previewing:

Getting Burned (Nancy Drew All New Girl Detective #20)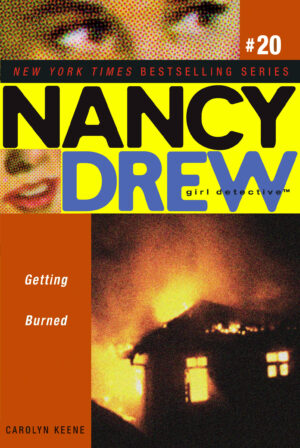 Getting Burned (Nancy Drew All New Girl Detective #20)
Getting Burned (Nancy Drew All New Girl Detective #20)
Age Range: 8 – 12 years
When the animal shelter where Nancy volunteers mysteriously burns down, Nancy and her friends decide to raise money to rebuild it by organizing a rock concert, but somebody keeps trying to foil their plans.
₵35.00
Out of stock
SKU:

BK4129
Categories: 9-12 years, Action & Adventure, Age Range, Ages 6-8 years, Author Origin, Book Sets, Children & Teens, Children Classics, Illustrated books, Literary Fiction, Literature & Fiction, Mysteries & Detective Stories, Teens, US/Canadian Authors, Young Reader
Tags: Carolyn Keene, Getting Burned, Hardy Boys, Nancy Drew, Nancy Drew All New Girl Detective, Nancy Drew Diaries
Carolyn Keene is a pen name used by a variety of authors for the classic Nancy Drew Mystery series. The first author to use the pseudonym was Mildred Wirt Benson, who wrote 23 of the original 30 books. Other writers who have adapted the "Carolyn Keene" moniker include Leslie McFarlane, James Duncan Lawrence, Walter Karig, and Nancy Axelrod.
Customers Also Bought These