You are previewing:

Double Down (Diary of a Wimpy Kid #11)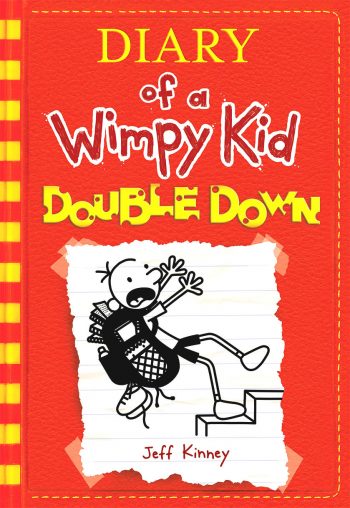 Double Down (Diary of a Wimpy Kid #11)
Double Down (Diary of a Wimpy Kid #11)
Age Range: 8 – 12 years
The pressure's really piling up on Greg Heffley. The only thing he's good at is playing video games, but his parents want him to broaden his horizons by doing something—anything!—else.
When Greg finds an old video camera in his basement, he thinks he may have discovered just the thing to prove he's got big-time talent. With the help of his best friend, Rowley, Greg hatches a plan to make a scary movie . . . and to become rich and famous in the process.
But is doubling down on movie-making a smart plan? Or is it just a recipe for doubling Greg's troubles?
Jeff Kinney is a #1 New York Times bestselling author and four-time Nickelodeon Kids' Choice Award winner for Favorite Book. Jeff has been named one of Time magazine's 100 Most Influential People in the World. He is also the creator of Poptropica, which was named one of Time's 50 Best Websites. He spent his childhood in the Washington, D.C., area and moved to New England in 1995. Jeff lives with his wife and two sons in Plainville, Massachusetts, where he owns a bookstore, An Unlikely Story.