You are previewing:

Americanah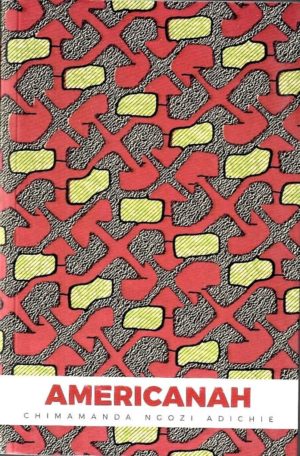 Americanah
Americanah
The bestselling novel—a love story of race and identity—from the award-winning author of We Should All Be Feminists and Dear Ijeawele.

Nominated as one of America's best-loved novels by PBS's The Great American Read

As teenagers in Lagos, Ifemelu and Obinze fall in love. Their Nigeria is under military dictatorship, and people are fleeing the country if they can. The self-assured Ifemelu departs for America. There she suffers defeats and triumphs, finds and loses relationships, all the while feeling the weight of something she never thought of back home: race. Obinze had hoped to join her, but post-9/11 America will not let him in, and he plunges into a dangerous, undocumented life in London.
Thirteen years later, Obinze is a wealthy man in a newly democratic Nigeria, while Ifemelu has achieved success as a blogger. But after so long apart and so many changes, will they find the courage to meet again, face to face?
Fearless, gripping, spanning three continents and numerous lives, Americanah is a richly told story of love and expectation set in today's globalized world.
Chimamanda Ngozi Adichie grew up in Nigeria.
Her work has been translated into over thirty languages and has appeared in various publications, including The New Yorker, Granta, The O. Henry Prize Stories, the Financial Times, and Zoetrope. She is the author of the novels Purple Hibiscus, which won the Commonwealth Writers' Prize and the Hurston/Wright Legacy Award; Half of a Yellow Sun, which won the Orange Prize and was a National Book Critics Circle Award Finalist and a New York Times Notable Book; and Americanah, which won the National Book Critics Circle Award and was named one of The New York Times Top Ten Best Books of 2013. Ms. Adichie is also the author of the story collection The Thing Around Your Neck.
Ms. Adichie has been invited to speak around the world. Her 2009 TED Talk, The Danger of A Single Story, is now one of the most-viewed TED Talks of all time. Her 2012 talk We Should All Be Feminists has a started a worldwide conversation about feminism, and was published as a book in 2014.
Her most recent book, Dear Ijeawele, or a Feminist Manifesto in Fifteen Suggestions, was published in March 2017.
A recipient of a MacArthur Foundation Fellowship, Ms. Adichie divides her time between the United States and Nigeria.