You are previewing:

A Short History of the World (FingerPrint! Classics)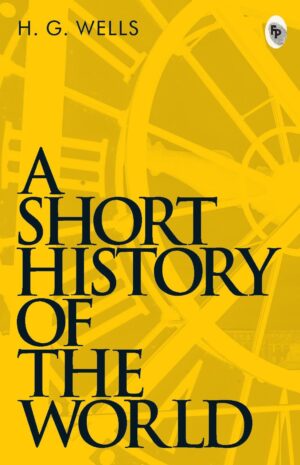 A Short History of the World (FingerPrint! Classics)
Related Products
Customers Also Bought These
A Short History of the World (FingerPrint! Classics)
"The story of our world is a story that is still very imperfectly known."
From the very beginnings of life, spanning across the age of mammals evolving into monkeys, apes and sub-men;
from the Neanderthaler to the early days of human adventure;
from the beginnings of cultivations to priests, sages, kings and wars; and
from the conquests to material knowledge, revolutions and reconstruction of the world..
here is a story of how life began and evolved into 'us.'
A comprehensive and compelling account of the world history, H. G. Wells' A Short History of the World is a thought-provoking masterpiece. Constructed on an evolutionary, anthropological and sociological basis, it is an immensely popular period piece that remains one of the most readable of its kind.
₵40.00
Out of stock
SKU:

BK4283
Categories: Action & Adventure, Activities, Crafts & Games, Animals, Author Origin, Book Sets, Children & Teens, Children Classics, Classics, Contemporary Fiction, Education & Teaching, European Authors, Family, Family Saga, Genre Fiction, Growing Up & Facts of Life, Historical Fiction, Illustrated books, Literary Fiction, Literature & Fiction, Teens, Young Adult Fiction
Tags: A Short History of the World, FingerPrint Classics, H. G. Wells
Born in Bromley in Kent, England, Herbert George "H. G." Wells (1866-1946) has been called the father of science fiction. His most notable works include the War of the Worlds (1897), the Time Machine (1895), the Invisible Man (1897) and the Island of Doctor Moreau (1896). Wells also wrote on topics related to history and social commentary and was involved in politics for much of his life. Novels like Kipps and the History of Mr. Polly, which describe lower-middle class life, led to the suggestion that he was a worthy successor to Charles Dickens.
Wells died in London in August, 1946, after living through two World Wars. The War of the Worlds has been both popular (having never gone out of print) and influential, spawning half a dozen feature films, radio dramas, a record album, various comic book adaptations, a television series and sequels or parallel stories by other authors.
Customers Also Bought These