You are previewing:

A Memory This Size and Other Stories: The Caine Prize for African Writing 2013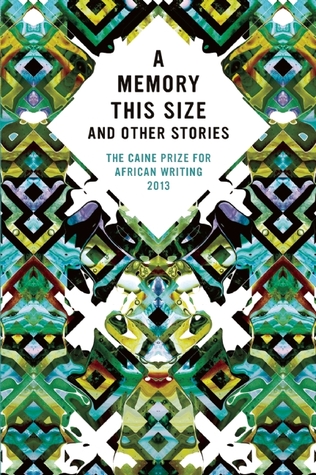 A Memory This Size and Other Stories: The Caine Prize for African Writing 2013
A Memory This Size and Other Stories: The Caine Prize for African Writing 2013
A chronically shortsighted young man finds himself the target of a preacher's miracle cure… Despite his American street phrases and his fistful of dollars, a prodigal son's visit to his Sierra Leone home does not go quite as planned… A medical student blinded in an accident seems to lose everything but soon learns what he has gained… Life on the edge for a gang of street boys paid to disrupt an election… An oil spill opens a path for a Nigerian teacher to join the woman she loves in the US…
The shortlisted stories for the 2013 Caine Prize – Africa's leading literary prize – offer five arresting, diverse, provocative snapshots of a continent and its descendants captured at a time of accelerating change. The shortlisted authors are:
Tope Folarin (Nigeria) for Miracle
Pede Hollist (Sierra Leone) for Foreign Aid
Abubakar Adam Ibrahim (Nigeria) for The Whispering Trees
Elnathan John (Nigeria) for Bayan Layi
Chinelo Okparanta (Nigeria) for America
In addition, 12 writers from six different African countries took part in the Caine Prize Writers' Workshop, held this year in Uganda, where they each produced a special story for this volume.
These 17 stories show yet again the richness and range of current writing on the continent. They underline the primacy of the short story, with its oral antecedents, at the very heart of African literature.