You are previewing:

Without a Trace (Nancy Drew All New Girl Detective #1)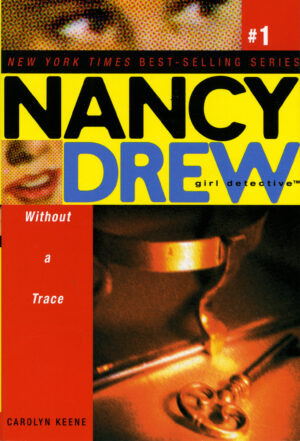 Without a Trace (Nancy Drew All New Girl Detective #1)
Without a Trace (Nancy Drew All New Girl Detective #1)
Age Range: 8 – 12 years
Hi, I'm Nancy Drew, and I've got a case to crack. Actually make that two cases. First a gorgeous Fabergé egg has been stolen. Who would have the heart to snatch such a precious family heirloom from someone new to town? Some housewarming that is!
And if this isn't enough to keep me busy, someone's running through gardens and stomping on all the zucchinis. Needless to say, it's a big mess — in more ways than one. Especially for Mr. Safer, who is suspected of squishing the squash. I'm pretty sure Mr. Safer's innocent. But who's the real vegetable vandal?
₵35.00
Out of stock
SKU:

BK4107
Categories: 9-12 years, Action & Adventure, Age Range, Ages 6-8 years, Author Origin, Book Sets, Children & Teens, Children Classics, Illustrated books, Literary Fiction, Literature & Fiction, Mysteries & Detective Stories, Teens, US/Canadian Authors, Young Reader
Tags: Carolyn Keene, Hardy Boys, Nancy Drew, Nancy Drew All New Girl Detective, Nancy Drew Diaries, Without a Trace
Carolyn Keene is a pen name used by a variety of authors for the classic Nancy Drew Mystery series. The first author to use the pseudonym was Mildred Wirt Benson, who wrote 23 of the original 30 books. Other writers who have adapted the "Carolyn Keene" moniker include Leslie McFarlane, James Duncan Lawrence, Walter Karig, and Nancy Axelrod.
Customers Also Bought These