You are previewing:

What's It All About? (Hardcover)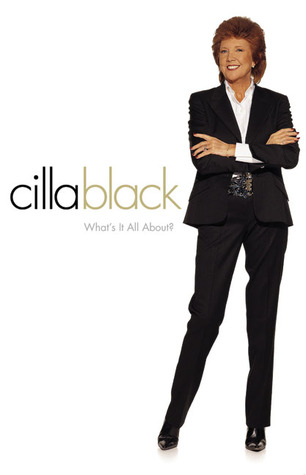 What's It All About? (Hardcover)
Related Products
Customers Also Bought These
Sale!
What's It All About? (Hardcover)
Cilla Black is without doubt one of Britain's most treasured personalities. Generations have grown up with Cilla's music, TV shows, and performances. But how much do we really know about 'the girl with the bright red hair and the jet black voice'?
What's It All About? is Cilla's own story, told for the first time ever.
It's the story of a woman who has worked ceaselessly to stay at the top for forty years despite setbacks and personal tragedy; a life of incredible highs and terrible lows. In this deeply personal autobiography she tells her unique story in intimate and vivid detail for the very first time.
This is the real Cilla Black.
₵85.00
Out of stock
SKU:

BK2610
Categories: Actors & Entertainers, Artists, Biographies & Memoirs, Business Culture, Business Life, Business, Finance & Law, Career, Leaders & Notable People, Professionals & Academics, Social Activists
Tag: Cilla Black
CILLA BLACK OBE was undoubtedly one of Great Britain's most successful and best-loved entertainers of all time. She enriched British popular culture for decades through music, TV and comedy having had 19 UK 'Top 40' singles (including two #1 hits), released 15 studio albums, sold-out performances at some of the world's most prestigious concert venues and presented many iconic British TV shows.
Born Priscilla Maria Veronica White on the 27th of May 1943, she grew up singing in a musically orientated household in one of the toughest parts of Liverpool.
Cilla knew by her late teens that she wanted to be famous. She became part of the trendy music club crowd in places like The Iron Door and the Cavern where she also worked as a coat-check girl. Cilla also served coffee at another clubbers' haven, The Zodiac, where she met her husband-to-be, Bobby Willis. Whilst perfectly placed amongst the up-and-coming stars of the day, Cilla talked her way onto the stage where she'd wow audiences with her singing. She quickly became a local celebrity and performed alongside many legendary acts that were fundamental in establishing the "Mersey Sound", such as The Beatles and Gerry & the Pacemakers.
Due to a twist of fate, Priscilla White almost overnight received a new name, when the music paper the 'Mersey Beat' misprinted her surname as Black.
Cilla eventually came to the attention of Brian Epstein, a local talent scout and manager of The Beatles. Epstein was introduced to her by John Lennon, who persuaded him to arrange an audition which proved unsuccessful. All was not lost as, on the 6th of September 1963, Epstein signed Cilla as his only female vocalist after seeing her by chance perform at the Blue Angel club. There was an immediate bond between Cilla and Epstein. From the moment he met his starlet, he wanted to nurture the 'Judy Garland' qualities he believed she possessed, having high aspirations of creating a British icon. Epstein's faith in Cilla combined with her talent convinced George Martin, renowned producer of The Beatles, that she was worthy of signing to Parlophone Records.
On the 27th of September 1963, Cilla Black made her debut on the British singles charts with her first ever record. However, it was not until her next single, "Anyone Who Had A Heart", that superstardom came knocking at her door. Epstein discovered the Hal David and Burt Bacharach song on a trip to the USA. It had already proved to be a massive hit for Dionne Warwick. Cilla, a keen follower of the US 'Top 100', already liked the song before Epstein suggested she record it. Her knockout rendition went on to become her first No. 1 of 1964.
George Martin acquired the perfect follow-up, a dramatic ballad entitled "You're My World". This song of Italian origin earned Cilla the title as Britain's 2nd girl in UK chart history to have two successive No. 1s. Furthermore, this single broke Cilla into the tough US market and gained her long-lasting popularity throughout Europe and Australasia.
During the '60s, Cilla sustained her place at the forefront of the Brit-Pop music scene, with one of the most impressive starts for a British female recording artist. This was at a time when a singer would need to sell in excess of 100,000 copies a day to get a single into the UK 'Top 20' chart.
In August 1967, Brian Epstein died. Prior to his death, Epstein had engineered Cilla's transition into TV with her own variety series, 'Cilla' (BBC TV) which ran until 1976. This marked a new phase in Cilla's career in which she became a top rated TV host & entertainer with her husband Bobby as her Manager. Apart from providing Cilla with the opportunity to perform her music, it also showcased her endearing personality and her forte – her interaction with the general public.
Cilla's immense popularity continued thereafter through an array of successful tours, pantomimes, TV sitcoms and her prime-time British TV shows which included 'Surprise!, Surprise!' (1983-1997), 'Blind Date' (1985-2003) and 'Cilla's Moment Of Truth' (1998-2001). In 1999, after 30 years of marriage, Cilla's beloved husband Bobby passed away. Her eldest son Robert, following in his father's footsteps, took over as her manager.
In January 2003, Cilla announced during a special live edition of her dating show 'Blind Date' that she was to quit as the host. After her surprise resignation she hosted one-off TV shows and guest starred on popular TV series until shortly before her untimely death in 2015.
In the year before Cilla's passing, a new biopic starring Sheridan Smith had reignited interest in her music career. The BAFTA award winning drama written by Jeff Pope entitled 'Cilla' was adapted into a stage musical which began its UK tour in September 2017 ensuring Cilla's special legacy lives on…