You are previewing:

Thea Stilton and the Legend of the Fire Flowers (Thea Stilton #15)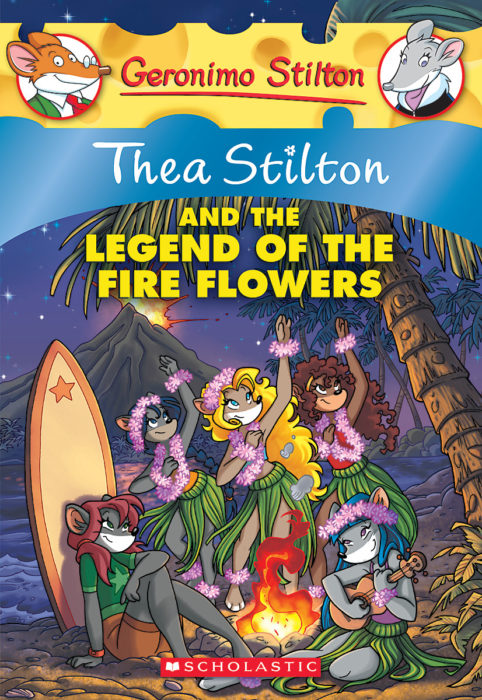 Thea Stilton and the Legend of the Fire Flowers (Thea Stilton #15)
Sale!
Thea Stilton and the Legend of the Fire Flowers (Thea Stilton #15)
Age Range: 7 – 10 years
Geronimo's sister Thea narrates this adventure packed with mystery and friendship!
The Thea Sisters are in Hawaii to compete in an international hula festival. The mouselets are having a great time–until they learn that the festival is located on the side of a volcano that is about to erupt! No one else seems to know about the danger. The Thea Sisters don't have any time to lose!
A pseudonym of Elisabetta Dami, aka Geronimo Stilton.
Elisabetta Dami is an Italian author that currently resides in Italy. She is the author of the Geronimo Stilton series, a bestselling children's book. She enjoys traveling the world seeking ideas for her series. She writes under a pseudonym of Geronimo Stilton. She is also a co-owner of Italian based publishing company Edizioni Piemme. Her books have been translated into English by Scholastic Inc.
Customers Also Bought These